As a Parent, Start The School Year With Genius Scan in Your Toolkit.
As discussed previously, the ways one experiences school and studying has drastically changed in the past years. Teachers have had to adapt to teaching students who were not necessarily in class.
Schools have shifted from an all-analog to a print and digital mix, where communicating online, attending classes remotely, and homeschooling have become a part of the new norm.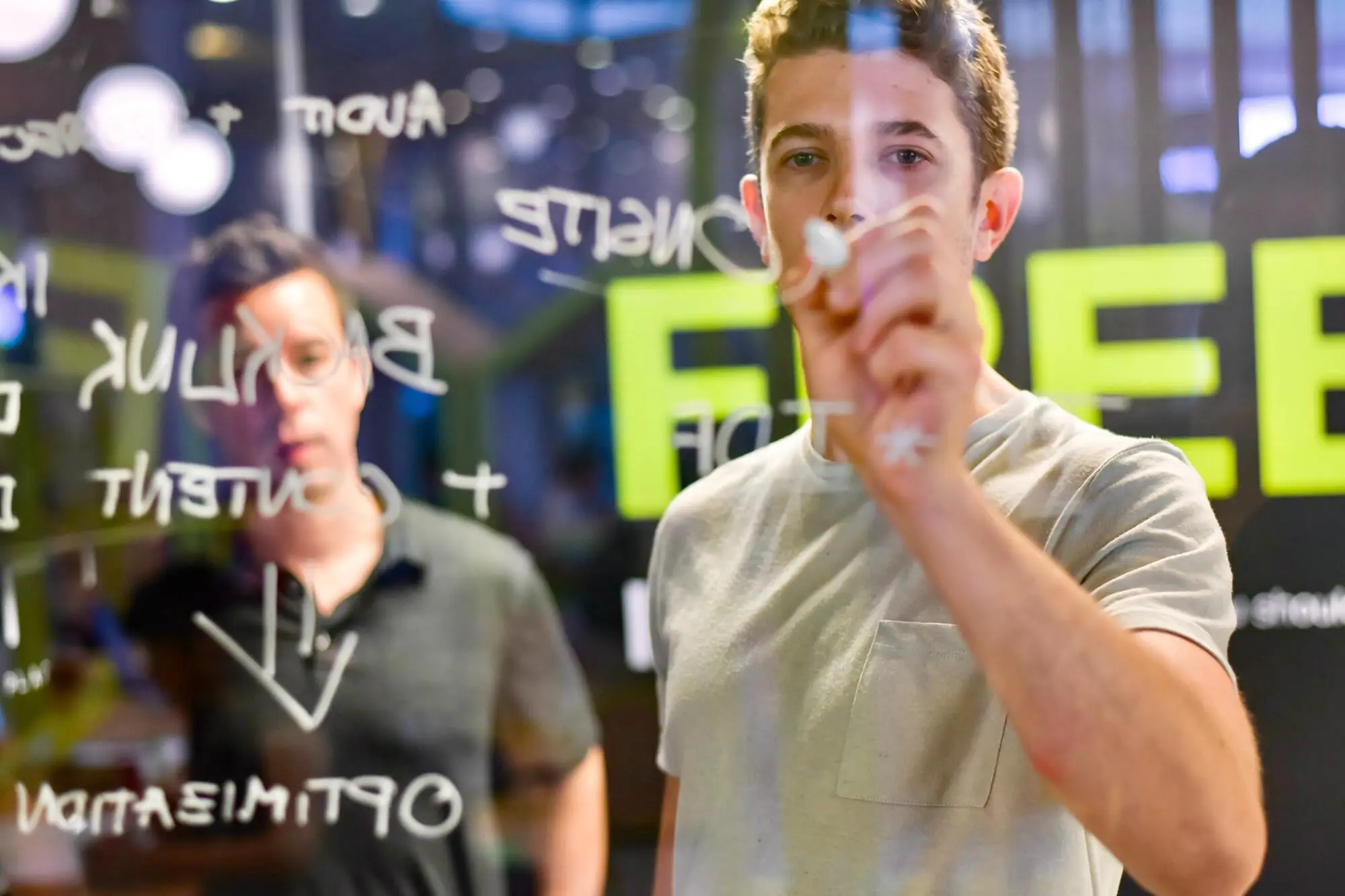 Send documents to teachers
Whether your children go to classes physically or online, they will always be handed paper forms and documents from their teachers. And if they only attend online courses, they need a reliable tool to share their work with their teachers.
You can use Genius Scan to send documents to your children's teachers or for your children to send them themselves from anywhere. With its quality-enhancing features, Genius Scan makes sure even hand-written scanned documents are easily legible.
Genius Scan being a free app1, also helps as inflation creeps on more and more countries, and people need to be more careful with their spending. Students who don't have much money, are already in debt, or cannot have a side job can rely on Genius Scan's primary features to scan and export documents as PDFs to their teachers via email.
With our most advanced version, Genius Scan Ultra, you can even set up auto export rules to send your scans to a specific teacher, so you don't have to go through the exporting process every time.
Students have also found it most effective to share documents with one another when working on a project.
Tip: Genius Scan allows you to share documents with other apps teachers often use, such as Classroom and Canvas. Students of all ages use Genius Scan to send documents to their teachers or to export them to other apps their teachers asked them to use. Diane is one of them: "I'm 62 finishing my bachelor's degree; our teacher suggested this app. Thank goodness, it is so easy to use since I have lots of assignments to submit to Canvas."
Whether you are tech-savvy or not, Genius Scan is most easy to use.
Don't let your kid get behind while sick
The new normal and the necessity to scan and send documents all year long are not the only reasons you should use Genius Scan. Extraordinary circumstances might come into play, and your kid might be stuck at home. And, if they're not stuck too long, Genius Scan can come in handy for other parents to scan lessons and send them to you.
If they have to miss weeks or months of school due to a long illness, Genius Scan will save you some precious time in sending all your kid's homework to their teachers thanks to its batch scanning feature. Just keep your phone steady, and switch pages whenever a page has been automatically scanned.
Piotr, the father of a six years old boy, used Genius Scan for weeks when his son got sick and couldn't attend physical classes anymore. He even built a setup to lay his smartphone on so batch scanning could be even easier.
"He was off school for a couple of weeks due to an illness; the teacher needed proof of work at the end of the school semester."
Make homeschooling much more manageable.
The homeschool population had grown from 2% to 8% each year over the past several years, but it grew drastically from 2019-2020 to 2020-2021 with the pandemics.
In 2020-2021, there were about 3.7 million homeschool students in grades K-12 in the United States (roughly 6% to 7% of school-age children). And with more and more homeschooled students come more and more parents who have to homeschool their children.
Roy P., a father of two, had to improvise when he homeschooled his two boys and find ways to make this process easier. Genius Scan is the perfect solution for him, saving him time and effort when uploading paper documents to a homeschooling website.
"In the past, I have been placing my boy's assessments into my scanner, emailing them to my email address from the scanner. Copy and paste it onto my desktop. Going into the homeschool site and uploading.
"Now all I do is open the app on my cell. Hold it over the document and save it in a file on my phone. The app focuses perfectly and finds the outline of the document that I am scanning.
"I open the home school page and send it directly from my phone to the portal. Fantastic time-saving app.""
Help your child organize their papers
At school, your children receive a great number of paper documents. Genius Scan is a great way for students to save these documents immediately, might they be homework assignments, administrative forms, class schedules, syllabi, etc. That way, your kids won't ever forget to bring them to school when needed, and the risk of losing them is nulled.
Plus, having a place where all documents are stored makes it effortless to find whatever document you are looking for at any given moment. Especially if you organize them well, using folders, tags, and smart document names.
Additionally, your children have better access to an app on their phone than to copies smashed in their backpack, their computer, or going through all their emails to find the right document (when they do have access to the Internet).
Outside of school itself, having documents safely stored and accessible at the ready helps those who are in the process of looking for internships or long-time jobs not miss a single opportunity. It helped D. S. make the difference: "Thanks for this app; it took the stress out of sending documents. Actually, I just used it to scan my resume, documents, and references, e-mailed them, and got a new job! Yeah!"
Stop carrying heavy books around
Heavy backpacks strain children's spines and can lead to back pain. Back pain and deformities are very common in children as young as 10 years old.
Genius Scan is a solution to relieve your children from carrying heavy books around while never forgetting to bring them to class again.
There are many other reasons why scanning books, or parts of them, would be better than always carrying them. Mr. P., for instance, has decided to scan his children's books for sanitary reasons.
"Normally he would have carried the books to school himself but due to the pandemics it was just the safer option to scan them."
Where to go from here
To conclude, Genius Scan will make your school year much easier, whether you're a teacher, student, or parent.
Download the app here for iOS , or here for Android.
Genius Scan is free to download and to use, and advanced features can be accessed via subscriptions. ↩
---