Discover Under The Pole, underwater exploration NGO
As part of our 1% for the Planet involvement, we support several Non-Governmental Organizations (NGO) that fight for the environment and try to help them raise awareness around their domain of expertise.
Today, we want to introduce you to Under The Pole. A special NGO that's very dear to us and with which we have created a strong bond over the years.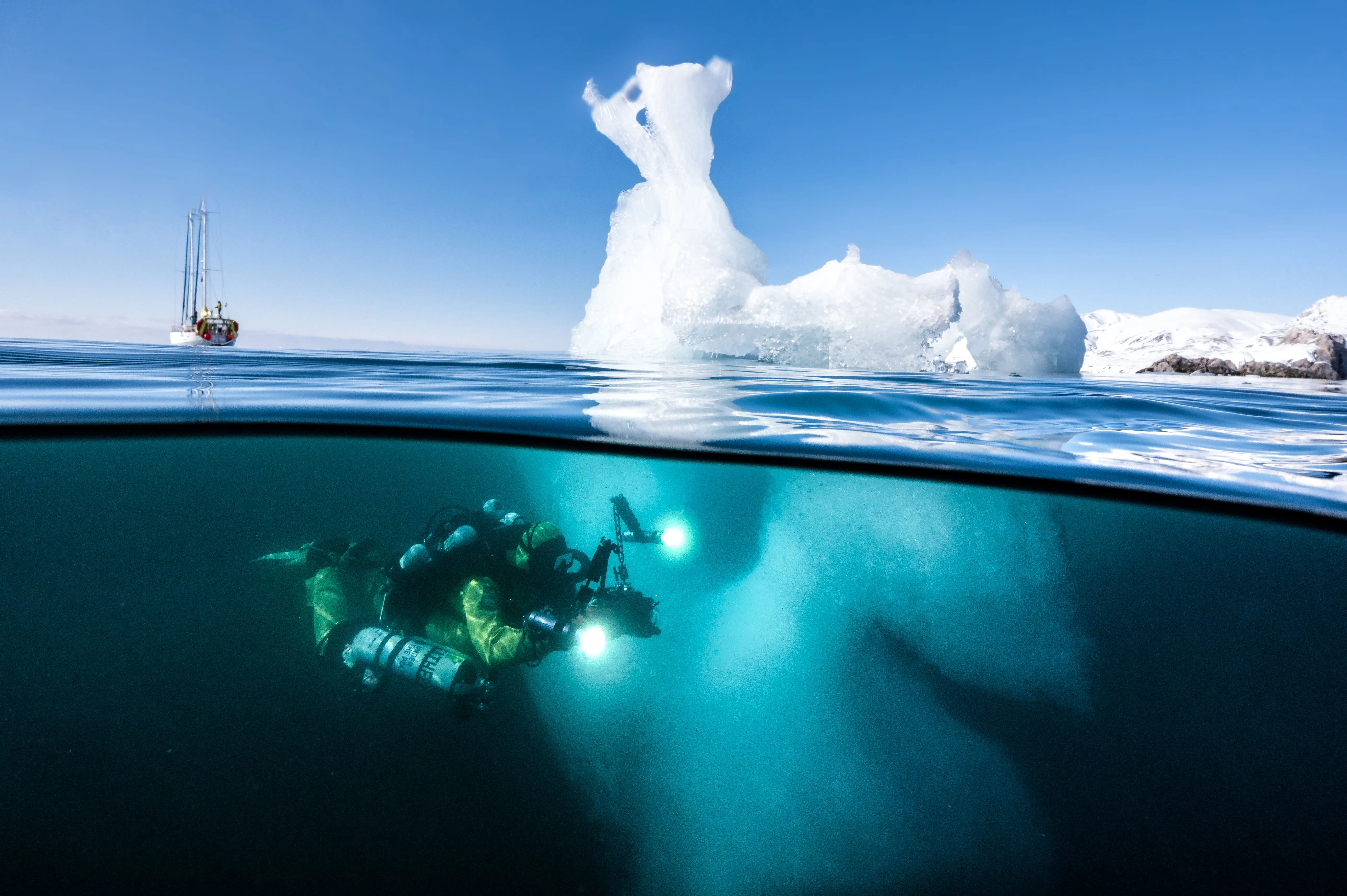 Under the Pole is an underwater exploration organization founded by Ghislain Bardout and Emmanuelle Périé-Bardout, who graciously accepted to answer some questions about underwater exploration and why scientific diving is paramount to the understanding and the conservation of ecosystems going forward.
Last April, Under The Pole went on a 4-month long expedition in Svalbard and discovered the first underwater forest in the Arctic.
This discovery, upon more studying, might be major in terms of oxygen creation and overall environmental conservation.
Doing science in polar environments is difficult.
To carry on these expeditions, Under the Pole has to rely on many technologies. Might they be very specialized, like underwater navigation systems or with a more general purpose, like a scanning app such as Genius Scan.
"Here, we have very little time and a lot of things to do. So the simpler things get, the better they function in the community. Every day, we fill out diving sheets, and documents related to security that need to be sent to the office in France. So we scan them, and when we have an Internet connection, we send them. This is highly operational, it works very well, and it is exactly what we need to make an expedition work."
Discover their interview in the video above, and learn more about underwater exploration by visiting their website.
---
Recent posts
Tired of carrying around a bulky wallet stuffed with cards and receipts? You should be, as according to research performed by Stuart McGill, wallets can be a...

Summer is just around the corner, and whether you're planning a vacation or a business trip, managing physical documents can be challenging. From passports t...
Scanning apps are useful for digitizing, organizing, and preserving important documents. But not all documents are identical, and not everyone uses Genius Sc...

Although the use of fax machines has decreased with the rise of digital communication technologies, faxes remain a popular method of transmitting sensitive i...