Discover Under The Pole, underwater exploration NGO
As part of our 1% for the Planet involvement, we support several Non-Governmental Organizations (NGO) that fight for the environment and try to help them raise awareness around their domain of expertise.
Today, we want to introduce you to Under The Pole. A special NGO that's very dear to us and with which we have created a strong bond over the years.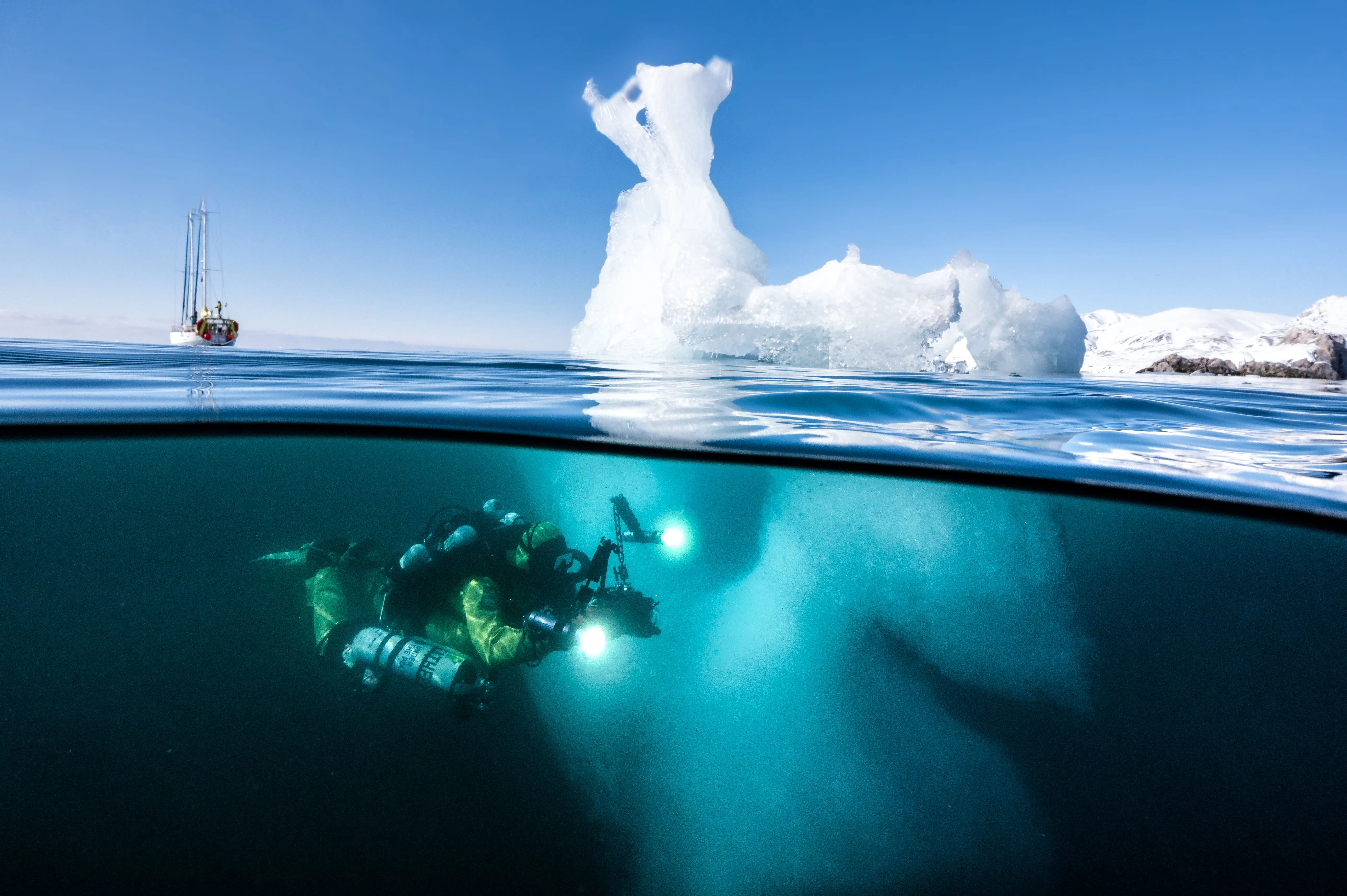 Under the Pole is an underwater exploration organization founded by Ghislain Bardout and Emmanuelle Périé-Bardout, who graciously accepted to answer some questions about underwater exploration and why scientific diving is paramount to the understanding and the conservation of ecosystems going forward.
Last April, Under The Pole went on a 4-month long expedition in Svalbard and discovered the first underwater forest in the Arctic.
This discovery, upon more studying, might be major in terms of oxygen creation and overall environmental conservation.
Doing science in polar environments is difficult.
To carry on these expeditions, Under the Pole has to rely on many technologies. Might they be very specialized, like underwater navigation systems or with a more general purpose, like a scanning app such as Genius Scan.
"Here, we have very little time and a lot of things to do. So the simpler things get, the better they function in the community. Every day, we fill out diving sheets, and documents related to security that need to be sent to the office in France. So we scan them, and when we have an Internet connection, we send them. This is highly operational, it works very well, and it is exactly what we need to make an expedition work."
Discover their interview in the video above, and learn more about underwater exploration by visiting their website.
---
Recent posts
Genius Scan's Text Recognition feature is built on Optical Character Recognition (OCR) and can help you save time.When your phone's camera takes a photo, the...

Genius Scan is great for scanning tons of documents, but the curse of our mobile devices is to lack storage space. When device manufacturers make additional ...
Have you ever taken a picture of a painting at an exhibit? If yes, then like Jonathan, you might have been bothered by the bad lighting, unflattering distort...

Genius Scan is a scanner in your pocket, and it does everything it can to get you legible scans out of the box. That being said, The Grizzly Labs team wrote ...