Scan your Art with Genius Scan
Today, we're sharing Kay Sluterbeck's testimony. Artists all abroad, if you want to learn some useful tips and tricks, this one is for you.
Kay is a 75-year-old artist from Northwestern Ohio, where she lives with her brother and their 4 cats. She's done numerous jobs in her well-filled life, including in-house magazine writer, editor, illustrator, teacher, and volunteer work at an art center where she used to be an assistant manager. She's also received numerous awards for her *artwork, including an *Associated Press award for cartooning.
She is currently designing a book cover, creating cartoons for an online newspaper, and entering her artwork in exhibits - and using Genius Scan multiple times a week to keep track of her art and scan exhibit entries. "Genius Scan is a great help!" she says.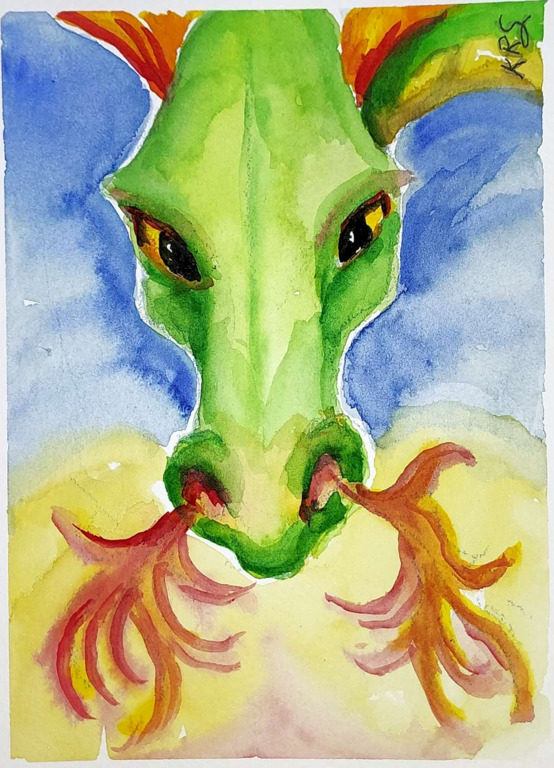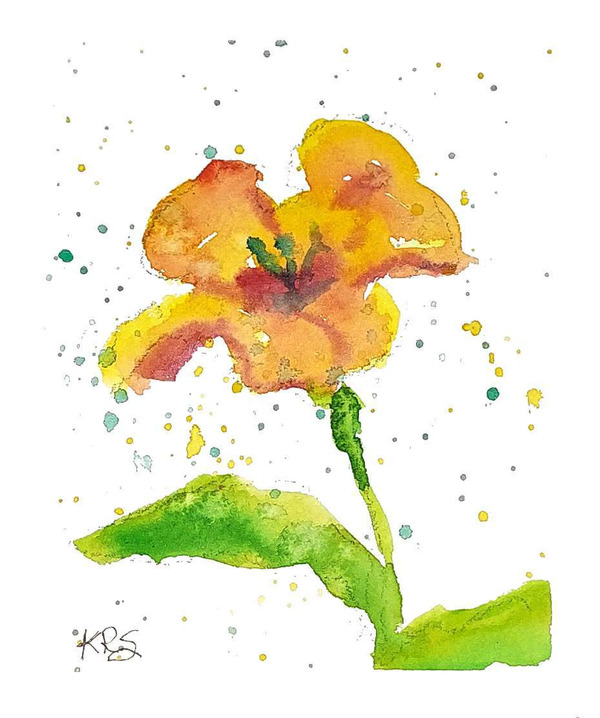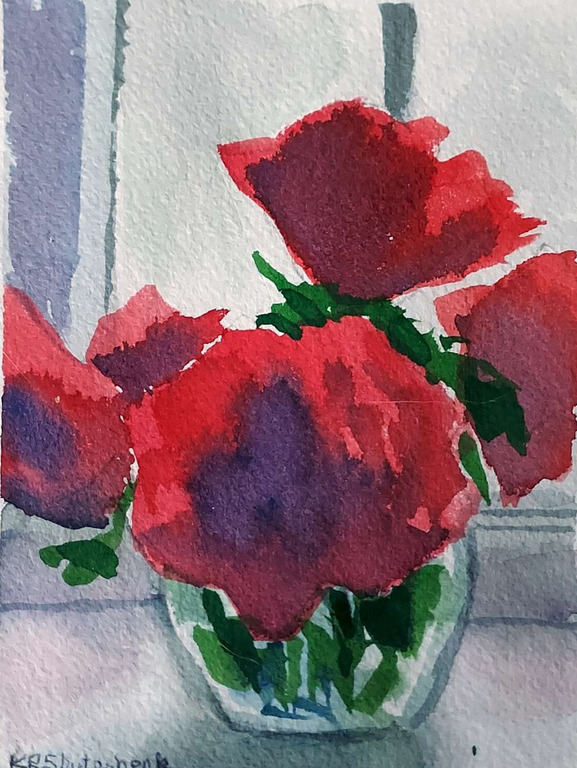 Genius Scan - not just for documents!
"I'm an artist and enter my work in a lot of shows and exhibits, and I have to keep files of entry forms and paintings entered for every show, so I know where my work is. That required scanning entry forms and scanning small paintings or photographing large paintings.
"When I had a new computer installed, the computer guy whipped out his phone and scanned an instruction document so he could refer to it on his phone.
"I was intrigued, and he showed me Genius Scan and how it worked.
"I immediately saw the possibilities and downloaded Genius Scan to my phone. I did some experimenting and discovered that Genius Scan not only scans documents but can also scan most of my artwork.
"I work in small format – 5 x 7 inches to 10 x 14, mostly – and now I can scan ink drawings, full-color watercolors, and acrylic paintings and easily add them to my files. The only thing I haven't had total success in scanning is artwork where the background is mostly white; in some cases, colors are dropped. That's a very small thing; being able to scan 98 percent of my art has speeded up my show entry system incredibly.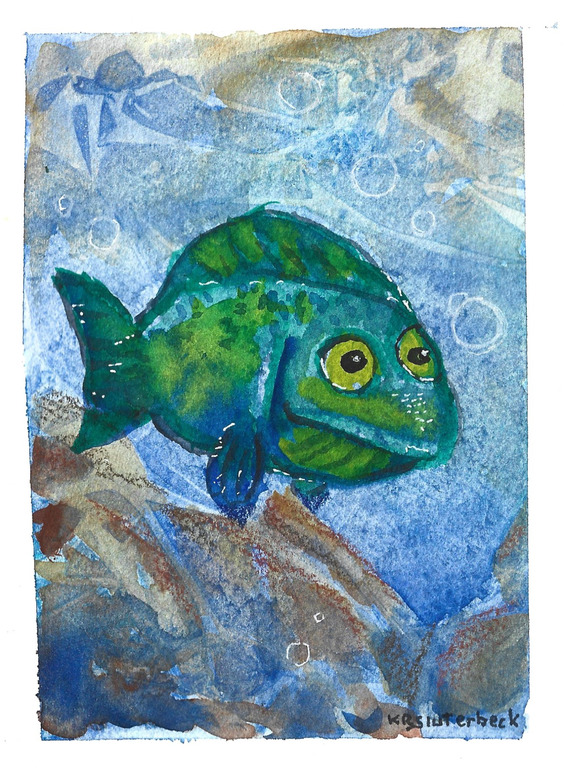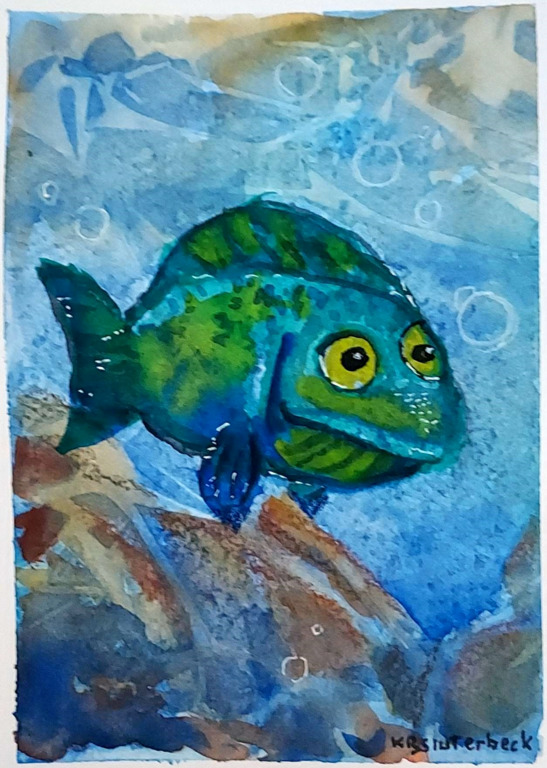 "Genius Scan does an excellent job of picking up nuances of color (much better than my big scanner. I've successfully scanned artwork up to 10 by 14 inches. The way it corrects the distortion caused by shooting at an angle is just incredible, and it works even in less-than-ideal lighting conditions.
"I also use Genius Scan for scanning pencil and color roughs to show clients, scanning cartoons that I produce for the local newspaper, scanning rough sketches for an "inspiration file", and scanning newspaper and magazine articles that I want to share with friends.
"It's really a great app!"
by Kay Sluterbeck
---
If you too use Genius Scan to scan your art, please share them with us here so that we can in turn share them and tag you on our Social Media posts. If you're wondering about the quality of your artistic scans, you can check this article about the dpi you can reach with Genius Scan.
And if you would like to share your experience with Genius Scan, then you're more than welcome to tell us all about it.
A big thank you to Kay, who has been nothing but helpful and agreeable.
---
Recent posts
Tired of carrying around a bulky wallet stuffed with cards and receipts? You should be, as according to research performed by Stuart McGill, wallets can be a...

Summer is just around the corner, and whether you're planning a vacation or a business trip, managing physical documents can be challenging. From passports t...
Scanning apps are useful for digitizing, organizing, and preserving important documents. But not all documents are identical, and not everyone uses Genius Sc...

Although the use of fax machines has decreased with the rise of digital communication technologies, faxes remain a popular method of transmitting sensitive i...