We are very excited to announce that Genius Scan 7 is out now!
Launching today, this new major version of our high-quality scanning app provides you with time-saving exciting new features. These brand new features include Folders, Document Offloading, Text Recognition for business cards, Smart Auto-Rotation, and Multi-Accounts.
Let's dive into it ⤵️
1. Organize your documents into Folders
One of the feedbacks we got the most was "tags are great, but folders would be better". Well, we heard you.
With Genius Scan 7, you can create folders, scan your documents directly from your folders, store your documents into folders, and move your documents between folders. As a result, organizing your documents has never been easier.
Inside folders, you'll still be able to order your scans by name or by date.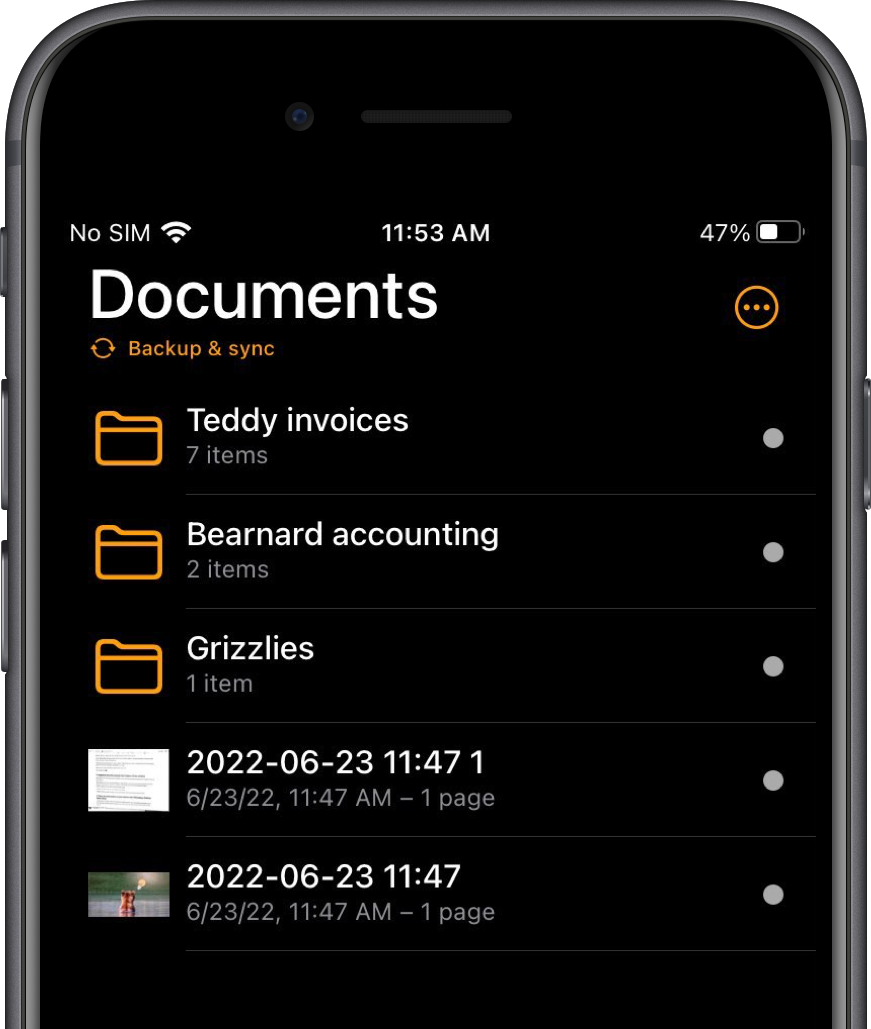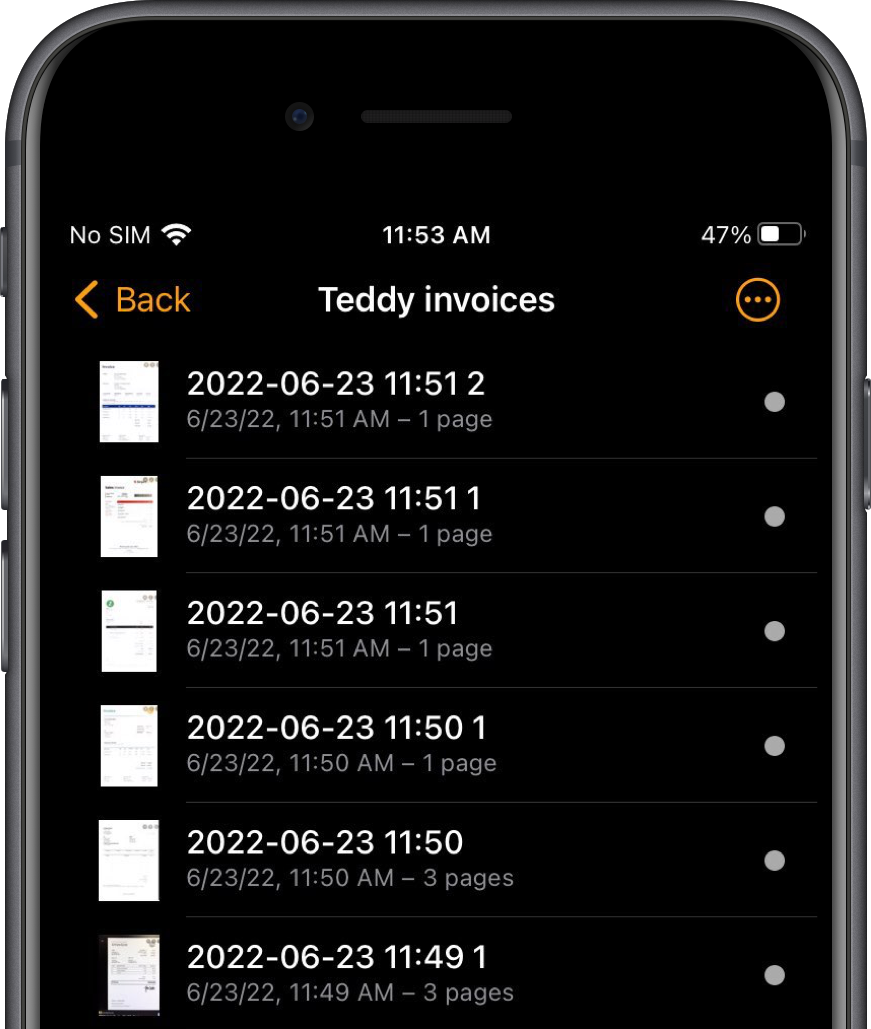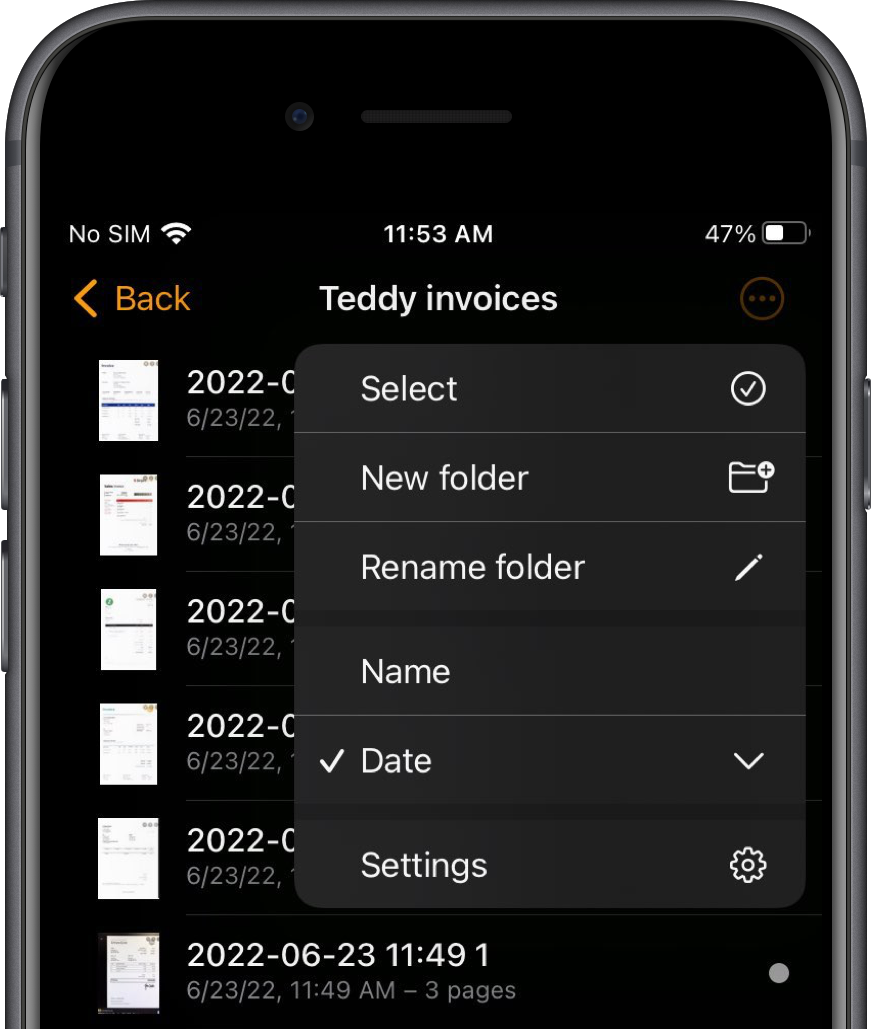 Folders are available for everyone for free as part of Genius Scan Basic. Of course, folders are synced with your Genius Cloud account if you're a Genius Scan Ultra subscriber.
2. Save up some space on your device with Offloading (Genius Scan Ultra)
Low storage space is always the bane of mobile devices. The new Offloading feature automatically removes the images of rarely accessed scans locally to save some space on your device.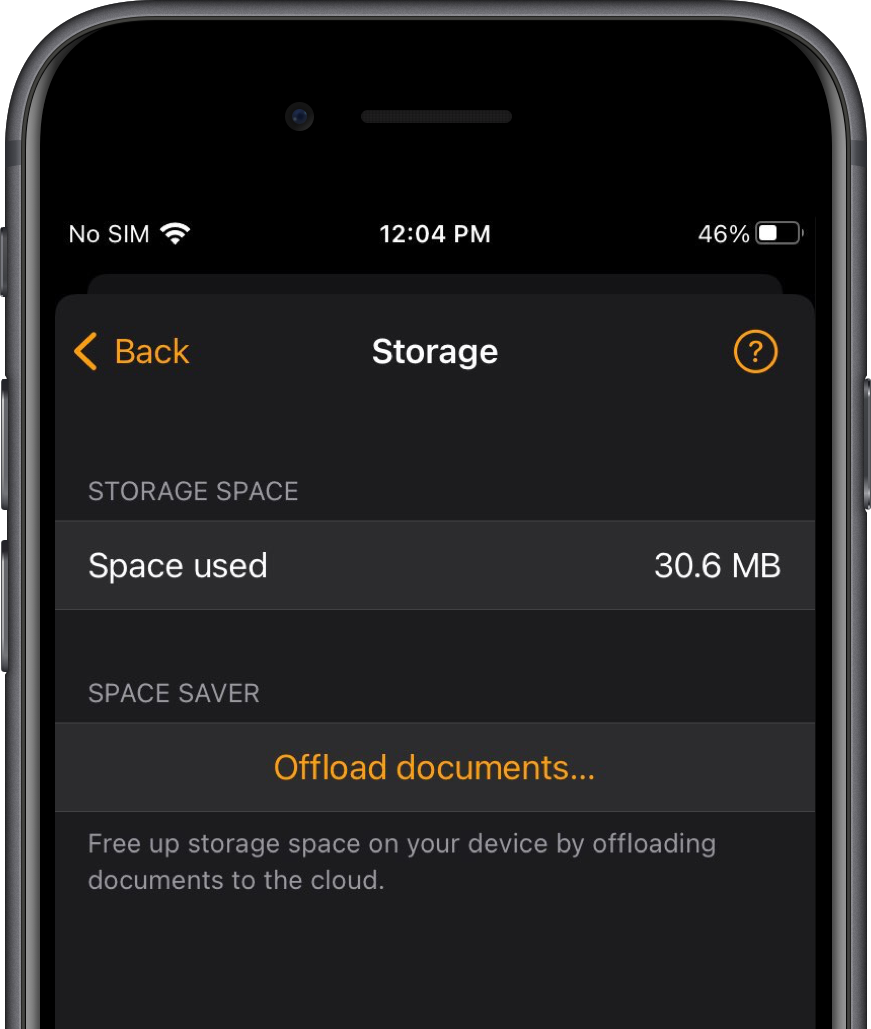 Genius Scan 6.1 introduced you to a lighter version of this space-saving feature. Documents were only downloaded on your device when you wanted to access them, without actively removing them locally.
Genius Scan 7 takes this a step further: it removes local files associated with your documents that have been synced to Genius Cloud and not accessed for 30 days. The document will still appear in Genius Scan, yet the image files won't be present on your device anymore. Instead, Genius Scan will transparently retrieve them for you as soon as you try to view the document.
The offloading feature is optional; you can still choose to keep your entire library of scans available on your device.
This update also comes with a new storage screen where you can check the space used by your documents on your device.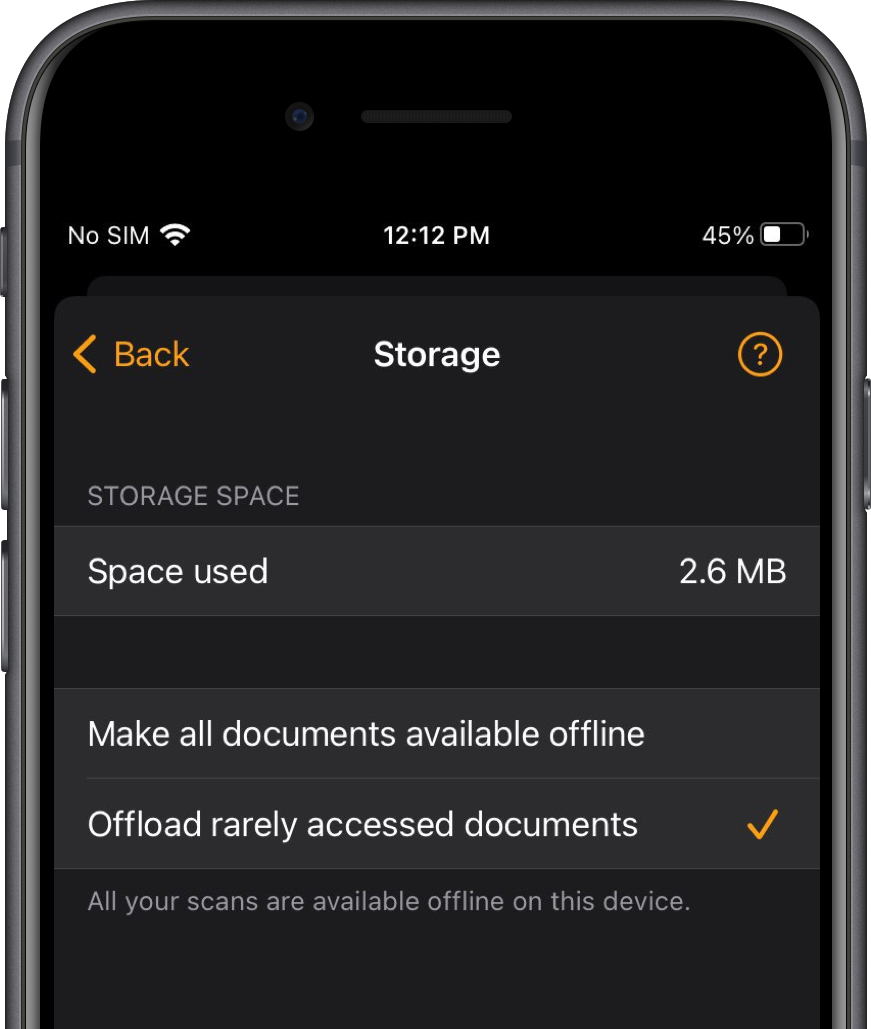 3. Turn business cards into contacts with Text Recognition (Genius Scan Plus)
A world-class business-card scanner is included in Genius Scan Plus for a fraction of the cost of usual business card scanning apps. Its OCR relies on artificial intelligence to quickly understand that what you are scanning is a business card. Knowing that scanning business card leads to creating new contacts on your devices, we thought we'd help you make all of this simpler.
With Genius Scan 7 on iOS, just scan your business card and watch our AI turn it into a contact on your device in a matter of seconds, picking up all the essential information (name, phone number, address, job title).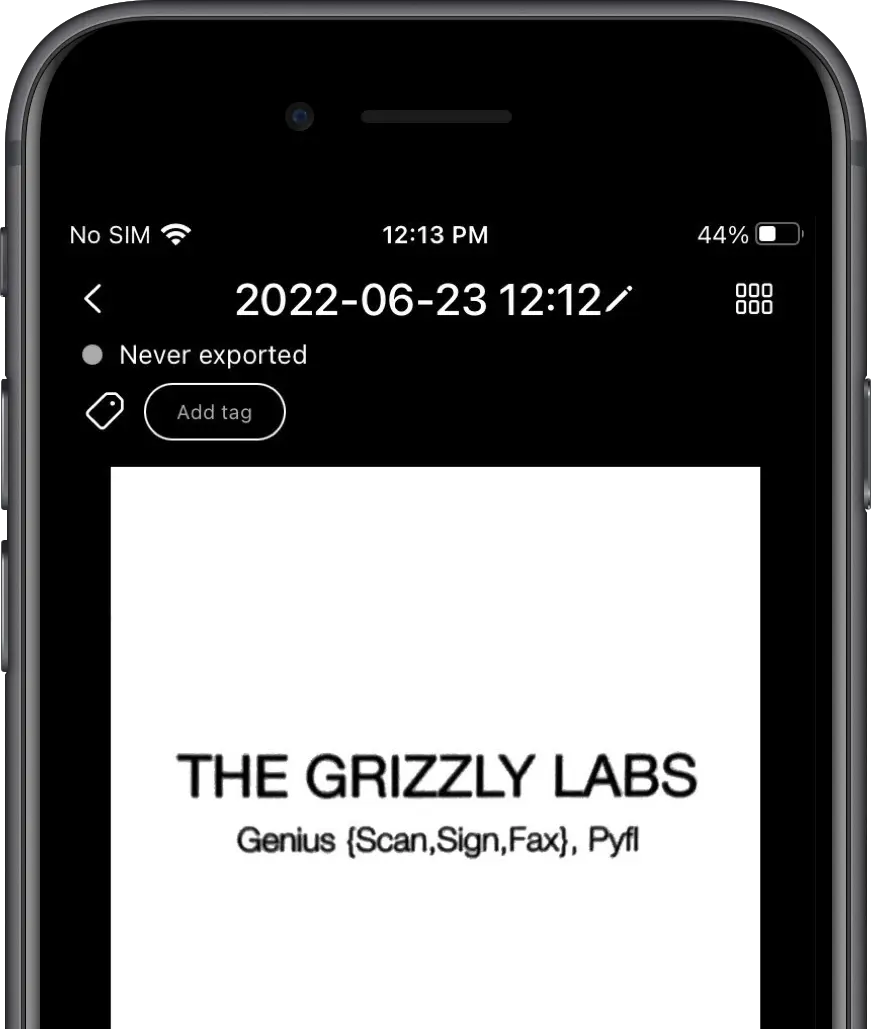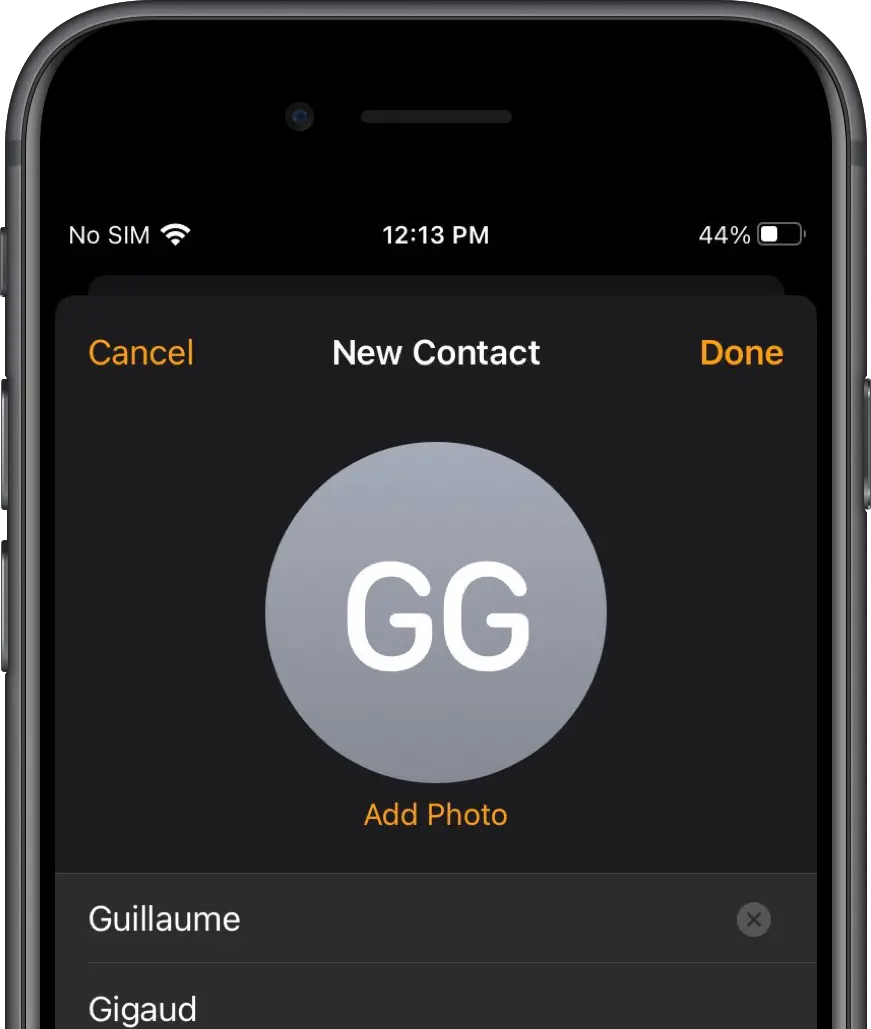 This feature is not yet available on Android.
4. Benefit from our new Smart Auto-Rotation feature to get your scans the right way.
We've built upon years of experience in artificial intelligence to create an algorithm that could ensure your scans are correctly oriented whichever way you're holding your device.
Genius Scan uses advanced neural networks to analyze the text orientation in your scans and rotate your documents accordingly. Your documents scanned in landscape mode are properly turned upright, making them more readable from the beginning, and saving you the trouble of rotating your scans yourself.
5. Set up Multi-Accounts to export to both your personal and professional storage services.
Genius Scan 7 eliminates the frustration of having to choose between exporting to your personal or your professional Dropbox account. Instead of supporting a single account for each cloud service, Genius Scan now supports as many accounts as desired.
Users can now connect Genius Scan to their personal and professional cloud storage accounts. Multi-Accounts is supported with Box, Dropbox, Google Drive, Microsoft OneDrive, Microsoft OneNote, FTP, and WebDAV services. In addition, you can set up shortcuts to your different accounts to export your scans to the right place quicker.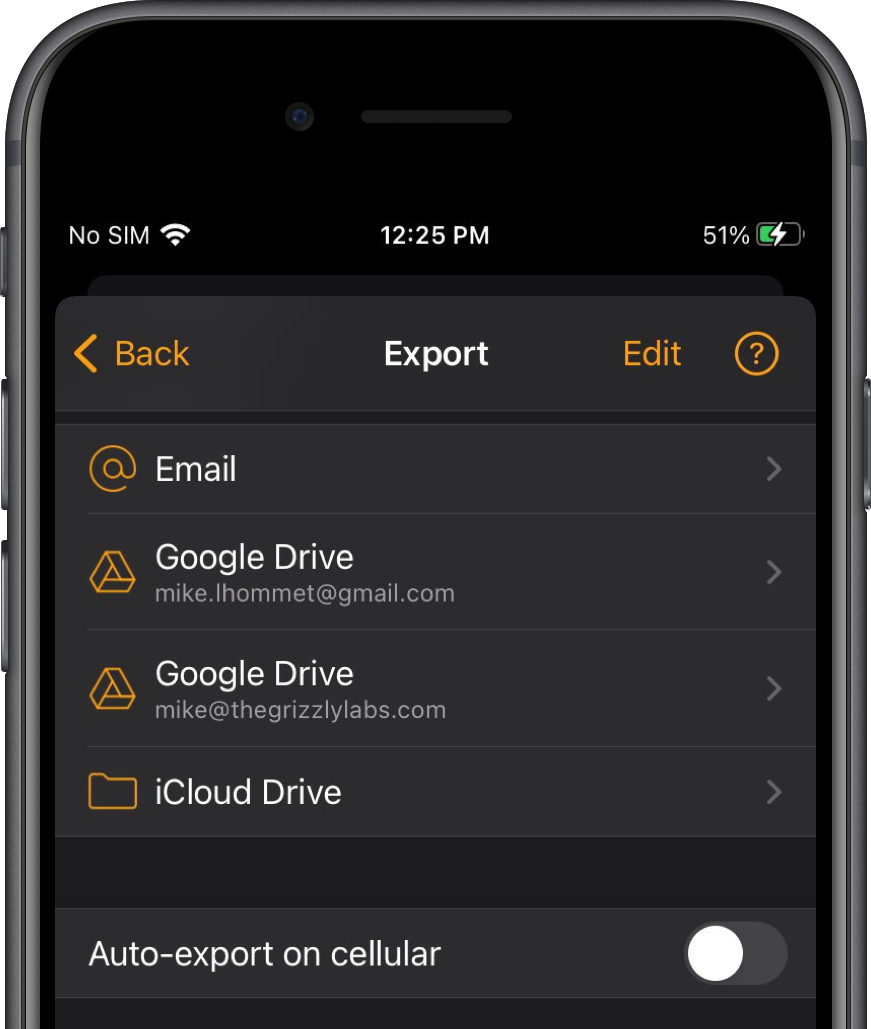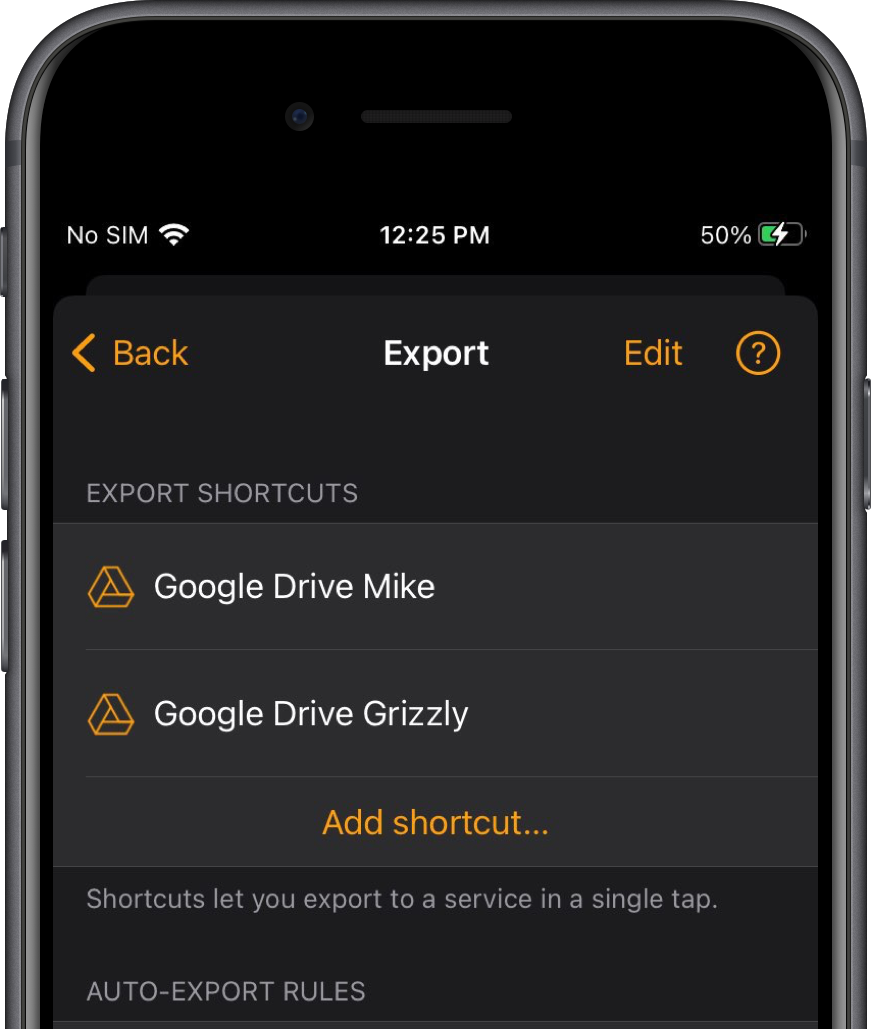 6. Subscribe to the plan that meets your needs the best
We have switched to a subscription model for our premium version Genius Scan+. This helps us support our growing team and keep developing more features.
Of course, if you previously bought Genius Scan+, you will still have access to all the features you've previously purchased.
Users that paid for Genius Scan+ are automatically upgraded to the Genius Scan Plus plan for free, for life.
Users previously subscribed to Genius Cloud are now automatically subscribed to Genius Scan Ultra. Nothing changes for them aside from the plan name.
You can find a list of features available for each plan here.
Last but not least, thank you to the hundreds of people willing to beta-test this version for us; you all helped us profusely!
Save space, time, and efforts with Genius Scan 7
---
Recent posts
Tired of carrying around a bulky wallet stuffed with cards and receipts? You should be, as according to research performed by Stuart McGill, wallets can be a...

Summer is just around the corner, and whether you're planning a vacation or a business trip, managing physical documents can be challenging. From passports t...
Scanning apps are useful for digitizing, organizing, and preserving important documents. But not all documents are identical, and not everyone uses Genius Sc...

Although the use of fax machines has decreased with the rise of digital communication technologies, faxes remain a popular method of transmitting sensitive i...