Genius Scan is based on three pillars: scan, organize and export, and for the release of Genius Scan 5.5, we focused on the export features.
Export shortcuts
You often need to export documents to the same folders again and again. Why have to select a folder every time? With the new export shortcuts, you create shortcuts that let you export to specific cloud folders in a single tap.
Export shortcuts can also let you pre-fill some fields; this easily lets you create shortcuts such as "Email to myself" by pre-filling the recipient's email address with your own email: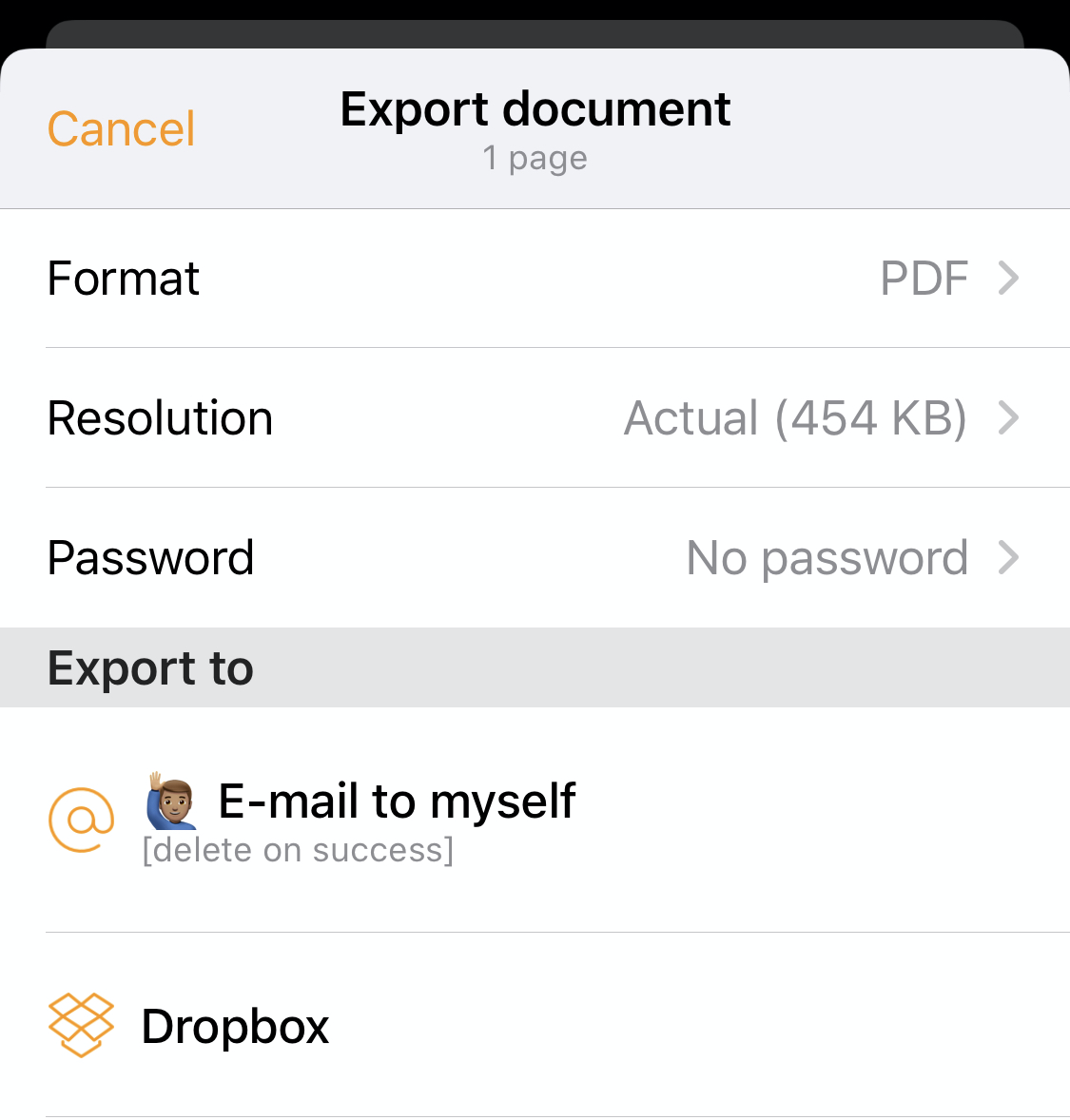 Auto-export rules
One of our goals with Genius Scan is to ensure your documents are automatically backed up. For instance, we emphasize that your documents have been safely exported by displaying a colored dot next to each document. Another essential feature for this is Auto-Export: it exports your new scans to a cloud folder automatically and in the background. Auto-Export rules now let you be very specific: you can export documents matching a condition to a given folder, while other documents matching other conditions could be exported to another folder (or not exported at all).
With them, it's effortless to export to your Dropbox "Expenses" folder any document tagged with "expenses":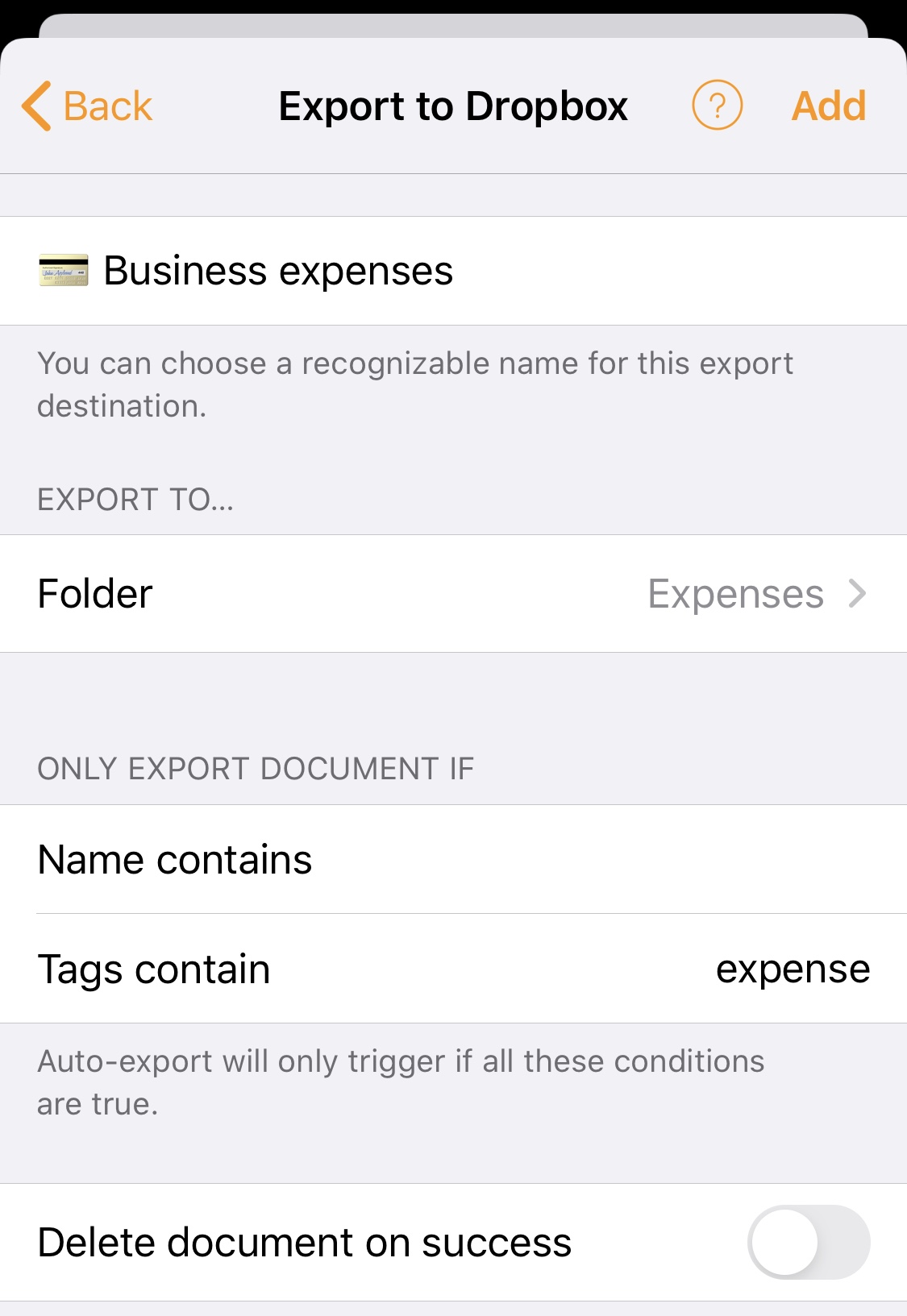 Auto-delete
For both export shortcuts or auto-export rules, you can now enable auto-deletion. Auto-deletion automatically deletes the document as soon as it has been successfully exported. This is ideal if you are scanning confidential information and don't want it to stay on the phone more than necessary. Note that this is an advanced feature and you need to be careful with it as there is no way to recover a document that has been auto-deleted.
More reliable Text Recognition
Genius Scan 5.5 also brings improvements to Text Recognition (OCR). We've regrouped everything related to Text Recognition under the text recognition button available in all documents. If OCR has been applied, that's where you will find the text of your document. If it's in progress, that's where you will know it, and if you need to re-apply it, that's the button you need to tap.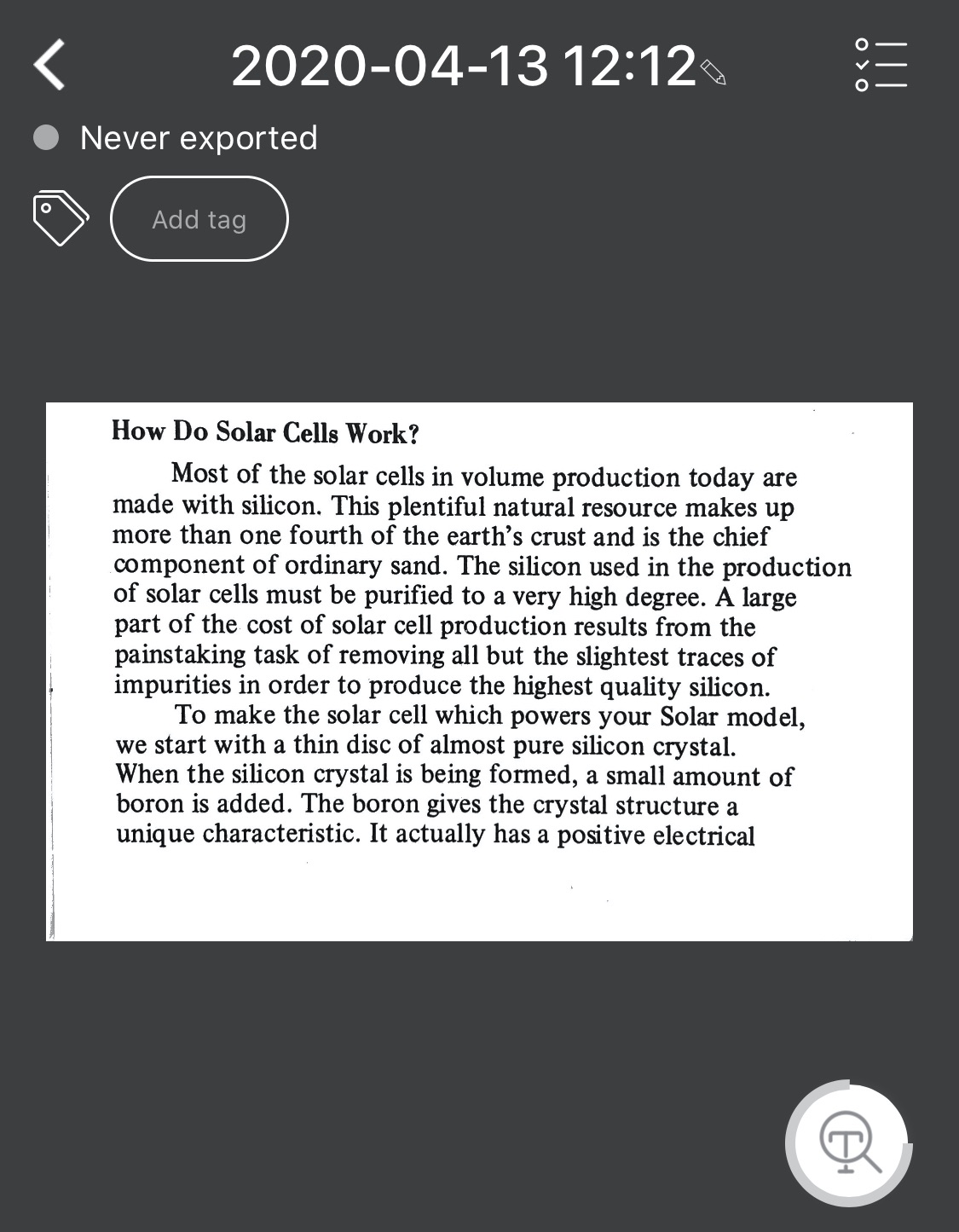 That's it for the most visible changes. Genius Scan 5.5 also improves a lot under the hood, such as improved localizations, smart auto-completion for tags, the ability to re-activate notifications.
And as usual, we are already working on the next update. Stay tuned!
---
Recent posts
We are very excited to announce that Genius Scan 7 is out now!Launching today, this new major version of our high-quality scanning app provides you with time...

Some might think there's no need for a scanning app such as Genius Scan when you can just take pictures with your smartphone.We have to disagree.Scanning hel...
More and more entrepreneurs are looking for meaning when they create their businesses.May that be in what they make or what they plan on doing with the money...

Today, we're sharing Kay Sluterbeck's testimony. Artists all abroad, if you want to learn some useful tips and tricks, this one is for you.