What's new in Genius Scan 5.0
This new version is major redesign of Genius Scan, to make it even more beautiful and clearer so as to better highlight your documents and help you capture and manage them. Genius Scan 5.0 is a universal app available for iPhone and iPad on iOS 11 and greater.
What's new?
A new scan flow
First, we have reorganized the camera screen. In addition to scanning your documents with the camera, that's also where you can quickly access your existing photos and your documents stored in the Files app.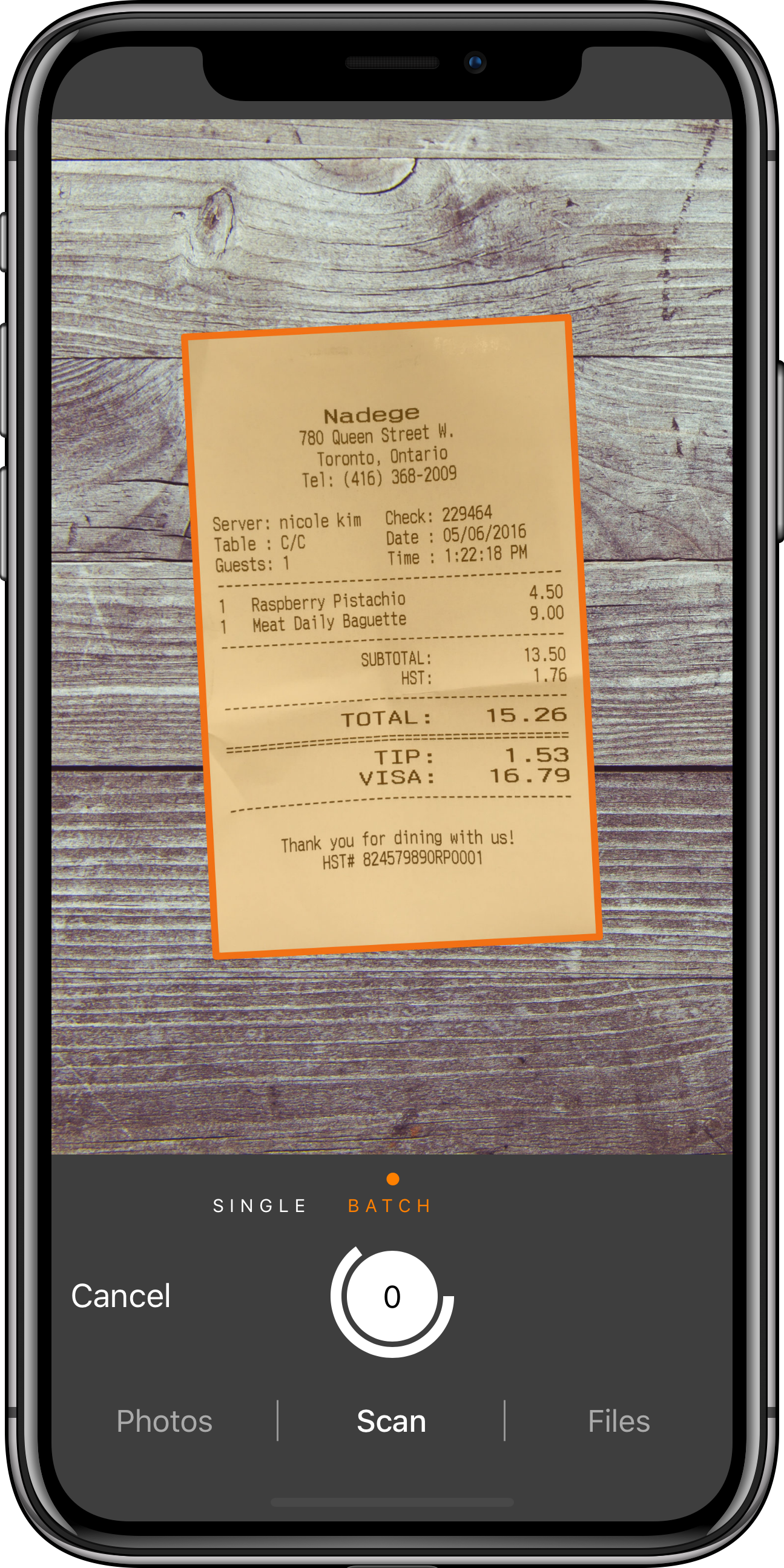 The new scanning screen.
More importantly, we have introduced Quick Edit Actions which let you quickly edit your last scan. Right after snapping the picture, you can decide to crop, rotate, change its enhancement… or just delete it if you are unhappy with it. As a consequence, we have removed the Manual mode as it's now replaced with the Quick Edit Actions.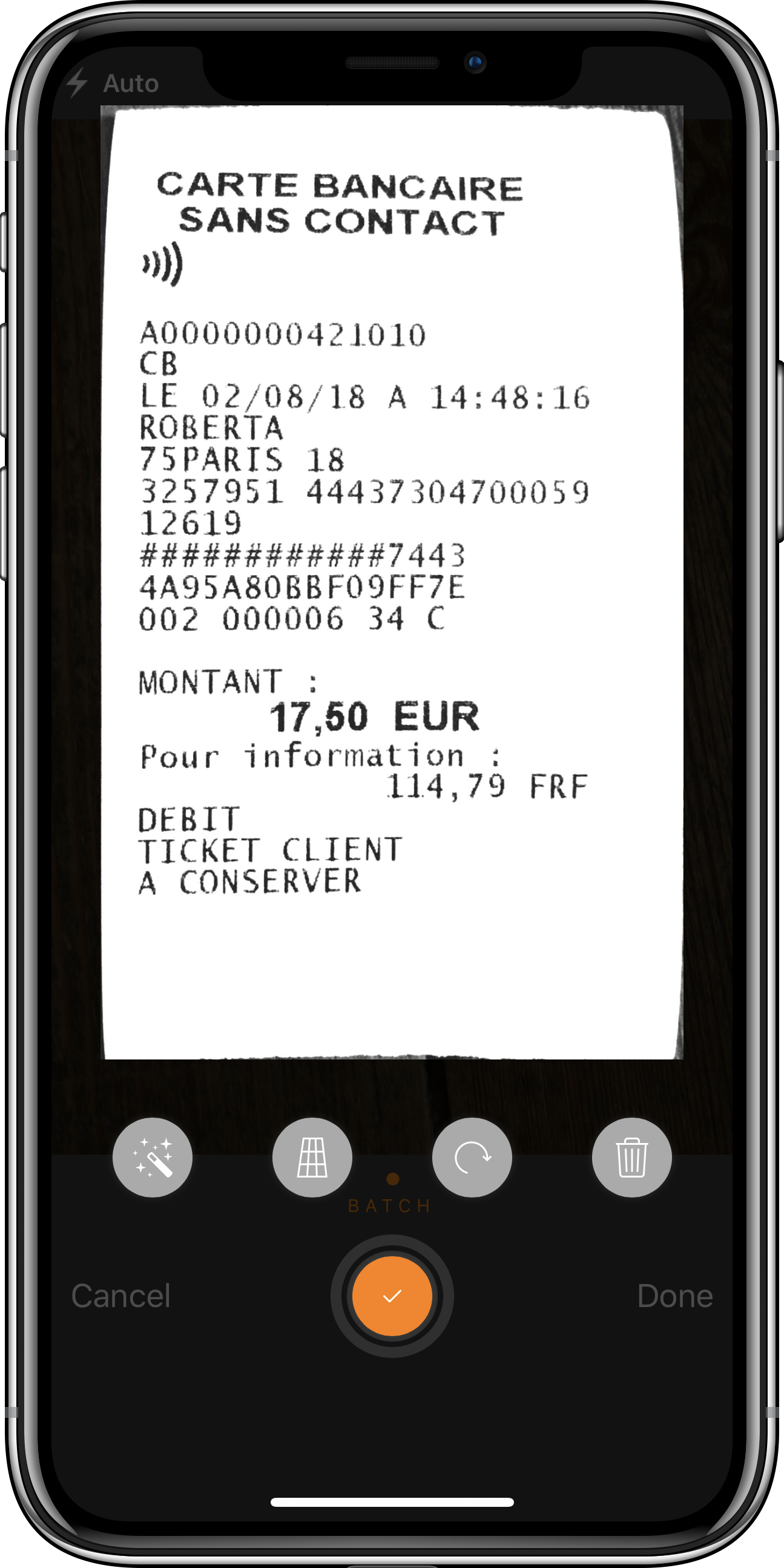 The Quick Edit Actions
The Quick Edit Actions are available a couple seconds, so if you don't need them you don't have to do anything. If by any chance you missed them, you can always edit your scan later.
Document list
We have redesigned main document list with clarity in mind. We have removed the navigation bar which was taking a lot of (scarce) screen estate in favor of showing more of your documents. The search field only appears when you want it (pull down on the main list). If you have tagged any document, the tags will be displayed alongside the document title allowing you to identify them faster.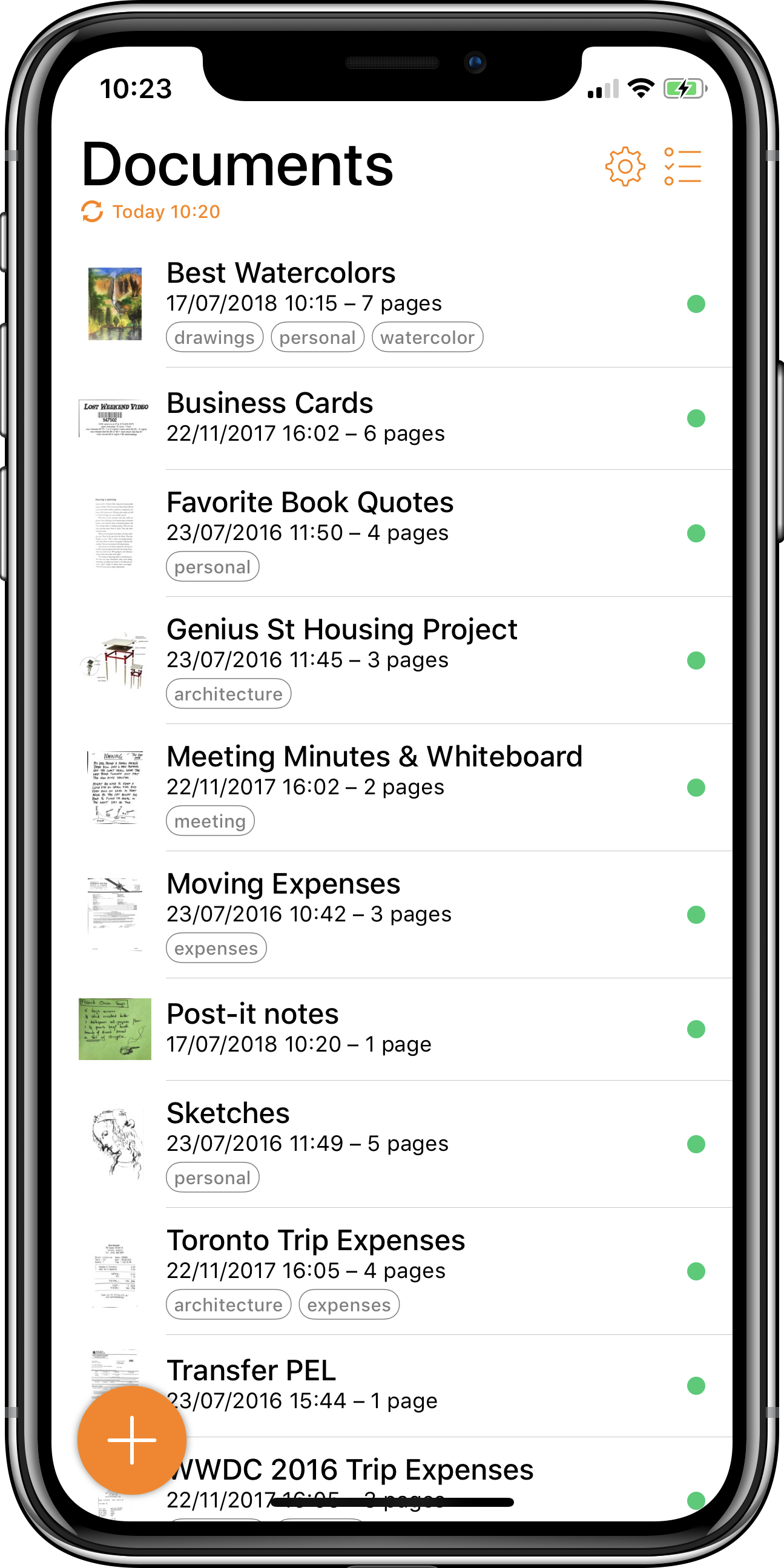 The new document list
Document view
We have unified the document page list and the full "page" screen views. These two different screens led to a lot of confusion in previous versions of Genius Scan; they are now merged into a single screen. You can swipe horizontally to go to the next page or drag the current page number left and right to quickly scrub in your document. The zooming controls have been improved so that you can now use a double-tap and double-tap & drag gesture to control zooming on a document's page.
If you need to edit a scan, you can just tap on the magic wand to switch to the scan edit mode.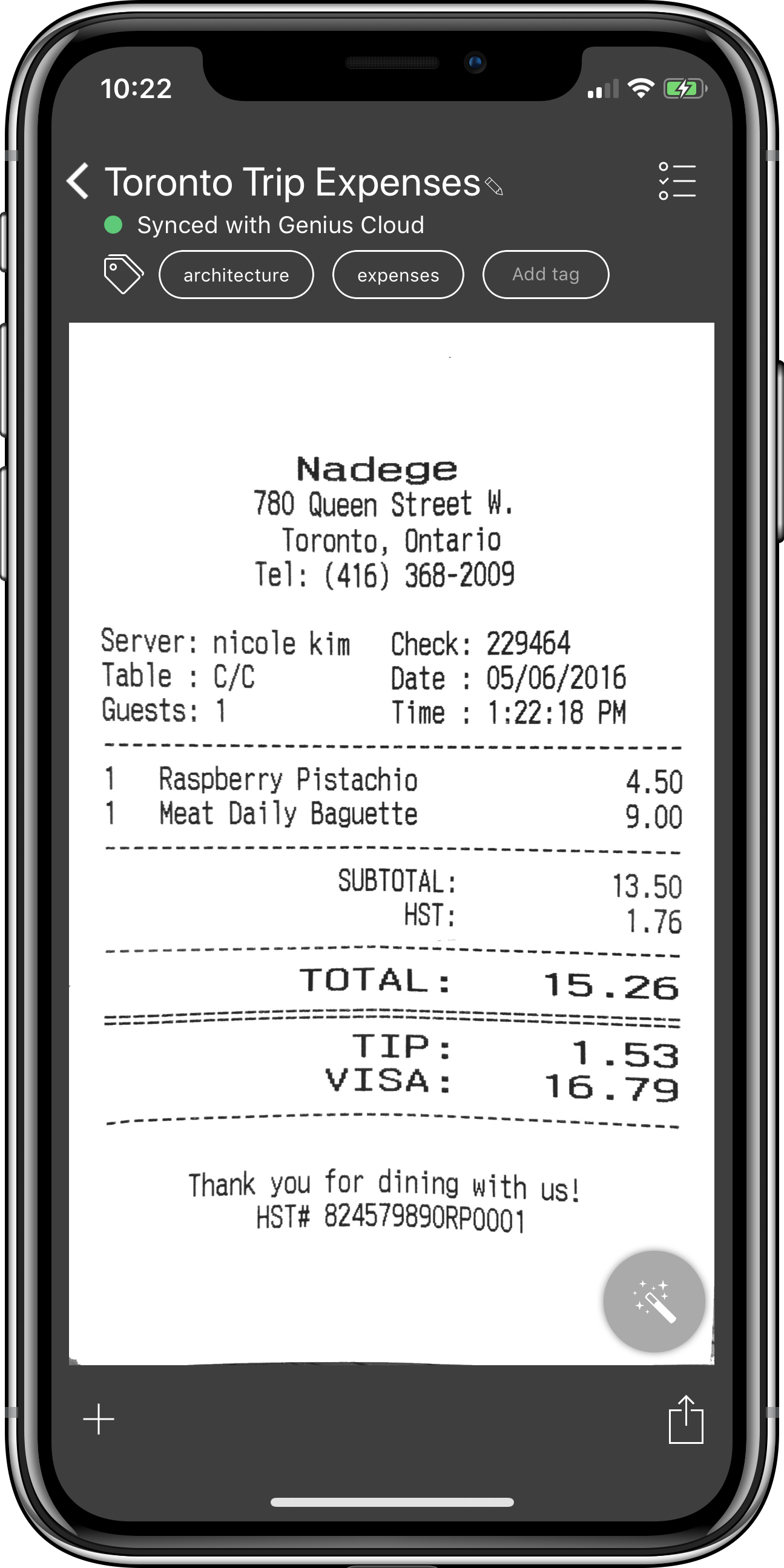 The unified document view
Your documents are important and we want you to know whether they have been properly exported or not, so we have added an export status indicator. Green means all good. In every document, you will be able to see its export history. If you are looking at your global export history, you will still find it under Settings > Export > Export History.
There are tons of smaller new features such as the ability to duplicate a page into another document (in addition to moving it from a document to another document) or the fact that we haved added more confirmations before destructive actions such as deleting a document or merging documents together or that the image processing algorithms are much much better at dealing with shadows on documents!
And next…
We've a few improvements planned for the next update but we'd love to hear your thoughts on this redesign. Please tell us what you'd like to be improved or added to Genius Scan and Genius Cloud. We always read and listen to feedback at support@thegrizzlylabs.com.
---
Recent posts
Genius Scan is like a document scanner in your pocket. As you're back to school, whether in person or remotely, drop Genius Scan in your schoolbag to make yo...

According to the New York Times, teaching during the pandemic is a challenge that many teachers never faced. The newspaper presents Sarah Gross, a high schoo...
2020 was the tenth anniversary of Genius Scan's creation. We had planned to throw a party, but the pandemic decided otherwise. Luckily, we've been able to fo...

The Holiday Season is a time of gathering. This year makes it difficult or unreasonable for families to reunite, so you might not have the opportunity to all...