Which documents should I scan?
Better safe than sorry
Hurricanes, earthquakes, pickpockets, fires, floodings, burglary… or just a neighbor's pipe liking. There are many cases where important documents may be destroyed. And that's often then that you will need them most for emergency reasons or insurance reimbursements.
The good news is, it's easy to be prepared and with Genius Scan you can make sure you have a safe digital copy of all your important documents. The question you should ask yourself is: for which documents would it be a problem if I were to lose them?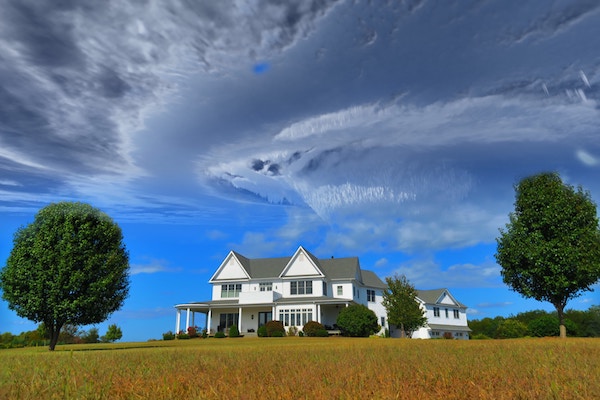 Genius Scan lets you quickly digitize these documents. You can then subscribe to Genius Cloud to keep a digital copy safe and accessible from anywhere.
Which documents should I scan?
Travel
passport: if you are traveling, always keep a digital copy of your passport. If your actual passport is stolen or gets lost, having a copy will make it easier to replace it at the local embassy/ consulate or to prove your identity. Make a copy of the primary passport pages and any current visa pages.

insurance certificate: with this, you might avoid giving an advance for medical expenses that would be covered by your credit card insurance or your main insurer. Also, some countries require such a certificate to cross the border.

airplane, hotel and rental car reservations
Financial
pay stubs: in the US, you should keep a copy of them at least until you get your W2 back and you verify it's correct but we recommend you keep them longer: you may need them to justify your salary when renting a place, or to get a loan. In other countries such as France, keep a copy forever as they might help you justify retirement benefits in the future.

bank statements: you don't need to keep them forever, but make sure you keep them at least a year.
Health
blood type record and vaccination records: if you ever get sick or injured, it's a good idea to have these documents with you to speed up the process at the hospital, especially in a foreign country.

prescriptions: if you depend on important medication, keeping a record of their prescription will help you get a refill even if you are not at your usual pharmacy.
Personal
family photographs: could you imagine running into a house on fire to get them out of the closet? Don't do that! Store them somewhere fireproof and scan them!
receitps: keep the receipts for your expensive objects (TV, computers, furniture, jewelry…) as you will need them for insurances.
While this isn't an extensive list, this is a good starting point of important documents you should keep a digital copy of.
---
Recent posts
Genius Scan has always supported the major world languages, but we decide to take a step further: Genius Scan 5.2.1 localizes the interface for nine addition...

With Genius Scan 5.2, we wanted to make the scanning experience even better. We focused on the feature that was most requested by our users: text recognition...
"But… now that you've created Genius Scan, what are you working on?", friends keep asking us. Well, Genius Scan is never done. We have been working on it for...

Genius Scan lets you scan documents with your smartphone and archive them as PDF. Part of archiving them means naming your documents to be able to refer to t...