Working On The Go With Your Android Phone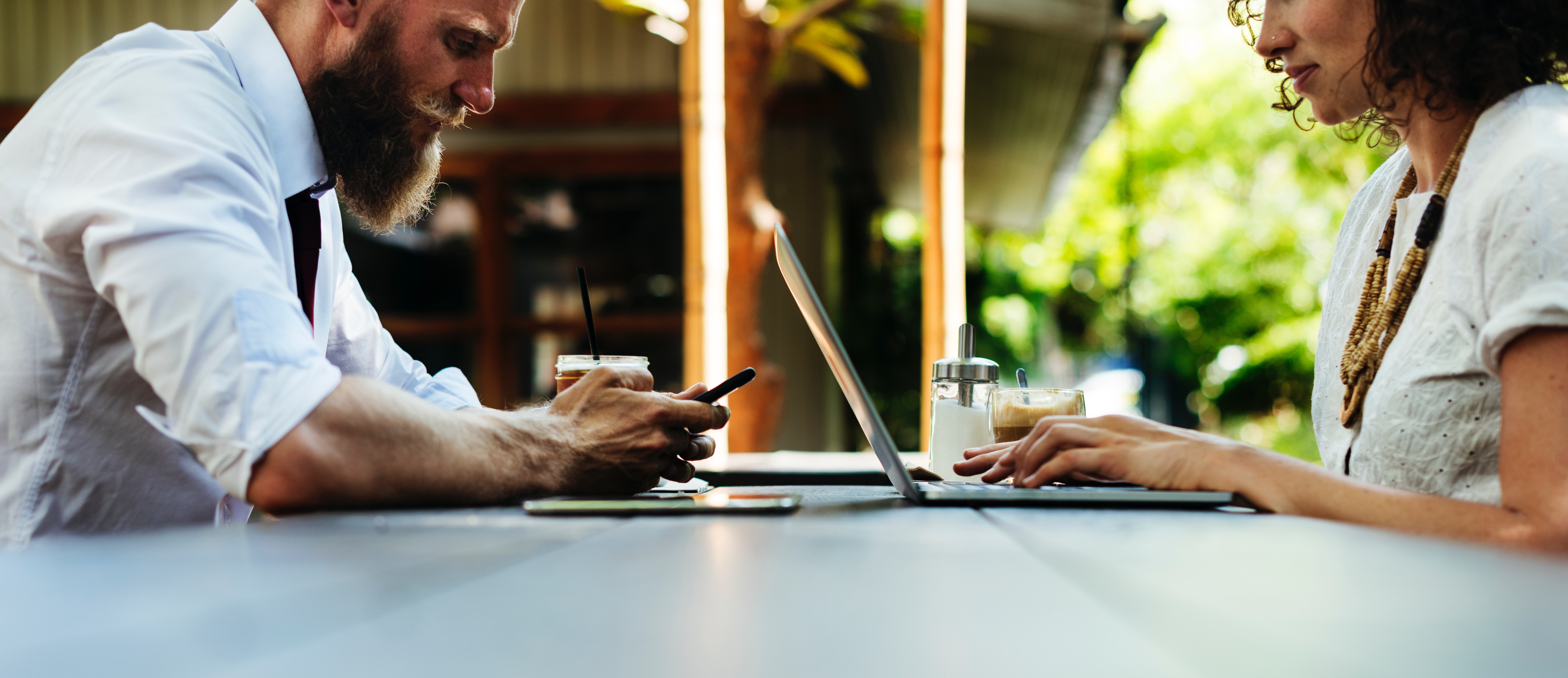 Let's be clear: We don't advocate that you work when you are on vacation, but if you are a mobile office worker, you should make your life as easy as possible. While Apple devices are often touted for making work on the go easier, Android smartphones are up to the par if you curate your applications.
In this blog post, we will present a couple applications that might help you.
Genius Scan
We're preaching for our own church here, but everyone should have a scanner app. Simply taking a photo is not enough: first, it results in a grayish document with unnecessary background whereas Genius Scan presents you with a clean and legible scan. It also lets you create multi-pages PDF documents: this is perfect to gather the receipts of an expense report in a single document or to reproduce a 10-pages contract. Last, you can archive or share your documents in a couple taps.
Genius Scan is free to download on the Play Store, and we charge only for more advanced features.
1Password
Your IT department knows that good passwords are crucial. There are simple rules to create good ones, but the problem is that it's hard for people to remember so many passwords, so they tend to reuse the same one everywhere – a major security flaw. 1Password is one of the serious attempts at tackling this issue: this app securely stores complex passwords for every service you use and protects them with a single strong password. Your employees only have one password to remember.
Invoice2go
Create invoices directly from your Android phone with this convenient app and its associated service. You can design the invoices directly on your mobile in under 3 minutes while still having them look professional and match your brand.
TripIt
When you plan a trip, it's handy to keep all the information in one place. TripIt does exactly that. It's as easy as forwarding your emails to plans@tripit.com: TripIt will extract all the information and add them to your schedule in an organized way. In the same app, you will see your flight tickets (with confirmation number, gates and seat…) as well as your car rentals, hotel reservations. You won't need to search in your emails for that confirmation number anymore.
File Explorers
Amaze is a lite and material-designed file explorer that makes it easy to organize saved files and clean up the piles of downloads. You can open zip archives, search across all locations (and external cards), and browse in multiple tabs to copy/move files and folders. The application is open-source, privacy friendly and frequently updated. A must-have for travelers who have to rely on their smartphones to collect, edit and quickly send documents.
Files Go by Google is an alternative application that takes even less space and further help with file clutter: it automatically detect and suggest to remove duplicate files, spam and rarely-used apps.
Google Translate
Point your phone camera at a sign and the app automatically replaces the text with the translation in your language of choice. Google Translate even replicates its font style, color and size so you can easily relates the original words with the translations. The app also offers a live "conversation" feature to help you talk naturally with a foreigner: as participants talks, the app displays the live translation large, legible letters and read it aloud. It works offline for basic text-to-text translation too: just download a language package before leaving your mobile network to avoid any roaming charges.
Circa
A simple world clock to keep time across multiple locations. Circa shows all the time at once which is needy when travelling abroad, scheduling meetings and checking the time at home.
Offline travel guides
If your business trip includes a day of sightseeing, you will love Guide With Me which automatically download travels guides so you can explore the world and places around you when you don't have cell coverage. The content is created by Wikivoyage, a volunteer-driven community associated with Wikipedia, covers the entire world and includes well-detailed guides for many European countries and US states. It integrates pretty well with Maps.me, a well-designed maps and navigation apps that also works offline.
Google Trips is a more personnalized guide application which relies on your information stored across your Google Service to generate suggestions as you prepare your plans and take the road.
We hope you discovered a couple great apps through this post!
---
Recent posts
Genius Scan is like a document scanner in your pocket. As you're back to school, whether in person or remotely, drop Genius Scan in your schoolbag to make yo...

According to the New York Times, teaching during the pandemic is a challenge that many teachers never faced. The newspaper presents Sarah Gross, a high schoo...
2020 was the tenth anniversary of Genius Scan's creation. We had planned to throw a party, but the pandemic decided otherwise. Luckily, we've been able to fo...

The Holiday Season is a time of gathering. This year makes it difficult or unreasonable for families to reunite, so you might not have the opportunity to all...