Genius Scan 4.1 "Winter Edition"

Winter has arrived in Paris, the grizzlies don't hibernate, but work in their den. We're happy to release Genius Scan 4.1, our Winter Edition.
Tags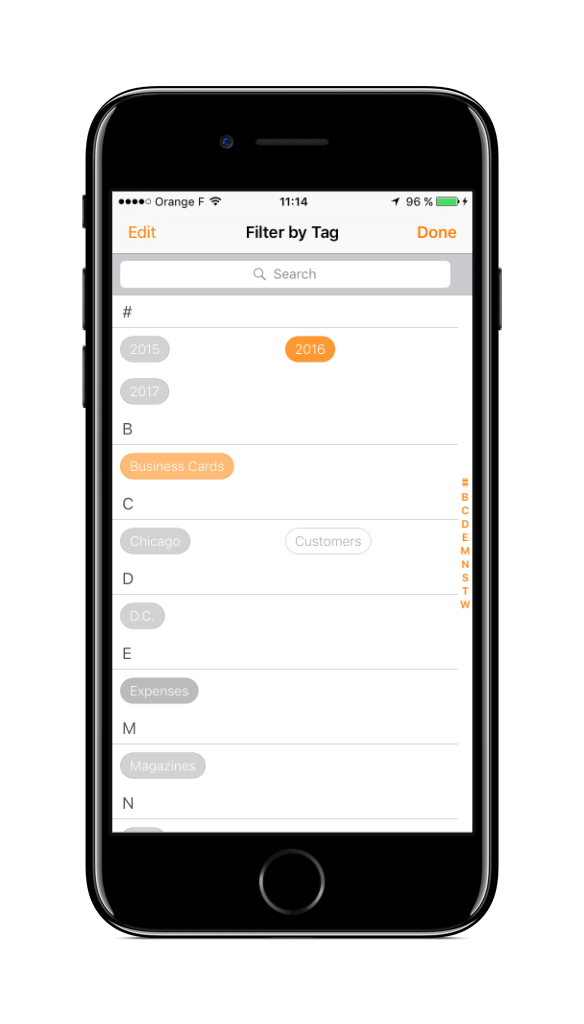 The tagging system we released in Genius Scan 4.0 was visually beautiful, but lacked some convenience. Genius Scan Winter Edition addresses this with the following improvements:
A new tag screen to filter or edit the tags of a document. The screen is revealed by tapping on the "tags" icon at the top right of the screen. It displays your tags in a vertical fashion so that it's easy to see a lot of tags simultaneously, as well as quickly scrolling to the desired tag with the alphabetical shortcuts to the right of the screen.
If your main screen is filtered by tags and you scan a new document, the new document will automatically get the new tags. This is super convenient on a trip to automatically tag all your receipts with the "Disneyland 2016 Business Trip" for instance.
You can rename and delete your tags: in the tag screen, tap on the Edit button at the top left of the screen; tap on any tag to edit it.
When you type a tag in the search bar, the keyboard will have the list of your most used tags above the keyboard for quick access.
iPad
If you're a lucky owner of an iPad Pro, Genius Scan will resize properly on your giant screen.
If you're not the lucky owner of an iPad Pro (you're not alone), we've added full support for Split View which means that you can use Genius Scan while multitasking:
Comfort
We also wanted this update to feel more comfy (for the winter…) so we took advantage of several iOS features that make the iOS experience better:
Peek and pop your documents: you can just apply a force touch on any document or document page to see a quick preview with some quick actions.
On your shiny new iPhone 7 or 7 Plus, you will receive elegant, discreet haptic feedback when doing a couple actions in Genius Scan (selection, success or failure notification, document detection).
We hope you'll enjoy this update. We are looking forward to your comments, please do email us!
---