Genius Scan 3.0 for Android
We are excited to release a major version of Genius Scan for Android today. This update tackles some user requests and adds some critical features that were already available in the iOS version.
The focus is on security and efficiency: it's now quicker to create multi-page documents, easier to organize them with the smart document names and the tags and they can be protected with PDF encryption and a passcode lock.
Improved scan flow
Redesigned Multi-page Scan Flow
We've reworked the scan flow to make it really quick to scan a multi-page document. After scanning the first page, the user decides in which document he wants to save it. Then a tap on the blue '+' button in a document automatically adds the next page to that same PDF document.
Magnifier
A long requested feature: a magnifying glass to adjust your scan crop precisely. For most of your scans, it shouldn't be needed thanks to the automatic document detection. Whenever you need to manually adjust the crop area, though, it's frustrating to have your finger hide the corner you're moving. Not anymore with the magnifying glass.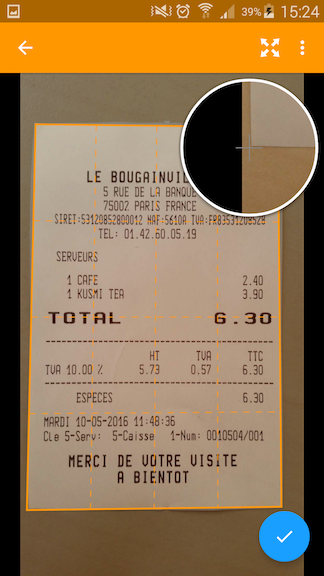 Efficiency
Smart Document Names
A feature which has received amazing feedback from power users of the iOS version: the Smart Document Names. Until today, if you created a new document in Genius Scan, it would have been named with the current date and time, with the following format: 2016-05-12 15:15. But what if you needed another format, wanted to add a custom text, or the city you're currently in? Smart Document Names handle all these cases and lets you create templates from date, time, location and other components.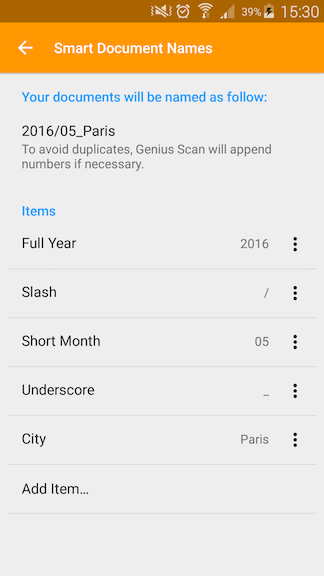 If you create several templates (to name some of your documents "Invoice_05/12/2016" and some others "Receipt - Paris May 12"), you will be able to choose which Smart Name to apply to your document when it's created.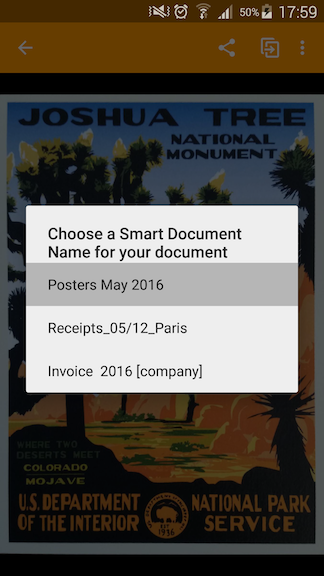 Tags
Organizing your documents becomes also easier with the tags. You can add labels to your documents based on their category (receipt, invoice, ID…), their status (to review, to process, completed…) or to whom they refer (clients, people, company departments…).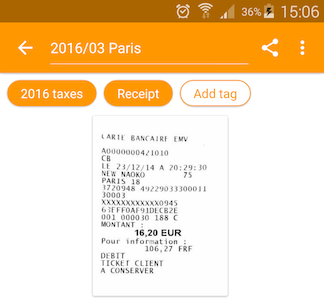 Of course we enabled filtering by tag in the document search: this way, you can quickly access documents with a specific tag: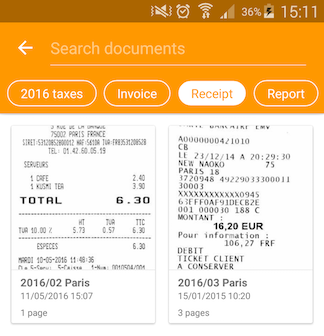 Document Merging
You can now combine multiple PDF documents together. This makes is easy to combine scans done at different times or coming from different sources.
Security
Users have scanned millions of documents with Genius Scan and we want to make sure their documents are as safe as possible.
PDF Encryption
It's now possible to encrypt PDF documents produced by Genius Scan with a password. Without that password, exported documents cannot be opened.
Passcode Lock
The app itself can also be locked with a passcode to prevent anyone from accessing sensitive scans. We still advise you to protect your device with a password or any other security measure (fingerprint, pattern…) because it's a much stronger protection. The Genius Scan passcode is rather intended to protect your scans from people who borrow your device, not from expert hackers.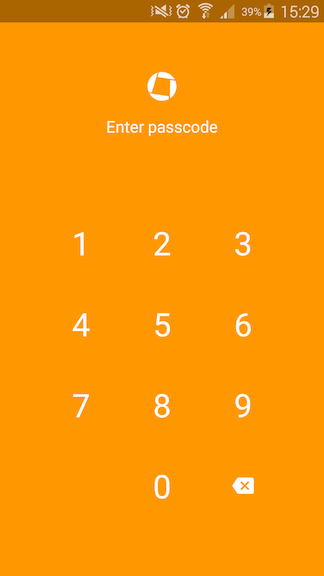 Genius Scan for Android was started close to two years after the iOS version. Yet it is a tool used by millions of users. We are extremely happy to bring both platforms to the same level. As usual, we are already at work on the next update!
As for you, you have no more excuses not to scan your paper documents and organize them! Download Genius Scan for free!
---
Recent posts
In February, we had the pleasure of welcoming a ninth-grade (14 year-old) intern at our company in Paris. In France, this is a time when young students are g...

Genius Scan's Text Recognition feature is built on Optical Character Recognition (OCR) and can help you save time.When your phone's camera takes a photo, the...
As part of our 1% for the Planet involvement, we support several Non-Governmental Organizations (NGO) that fight for the environment and try to help them rai...

Genius Scan is great for scanning tons of documents, but the curse of our mobile devices is to lack storage space. When device manufacturers make additional ...