What Genius Scan Could Look Like on Android N
Yesterday, Google unveiled its plans for the next version of Android, which is called Android N (Nutella?) for now. Although we will still have to wait a few months before the final release, Google surprised everybody by making a developer preview available for Nexus devices.
There are many new nice features in this release and we won't cover them all here (Google is already doing a great job at this). However, there a two features available for developers that we would like to highlight, as they will dramatically improve the experience of Genius Scan users.
Multi-Window support
Multi-Window support is a big deal. Apple introduced Split View in iOS 9, and we were thrilled to support it in Genius Scan, Genius Fax, and Genius Sign from day one. Some Android manufacturers already developed their own split screen features, but now it will be supported by any Android device running Android N.
Google doesn't recommend that this preview be used by regular consumers. But we couldn't resist to play with it. In fact, we were so excited by the Multi-Window feature that we put together a special version of Genius Scan that supports it. And you know what? It works great!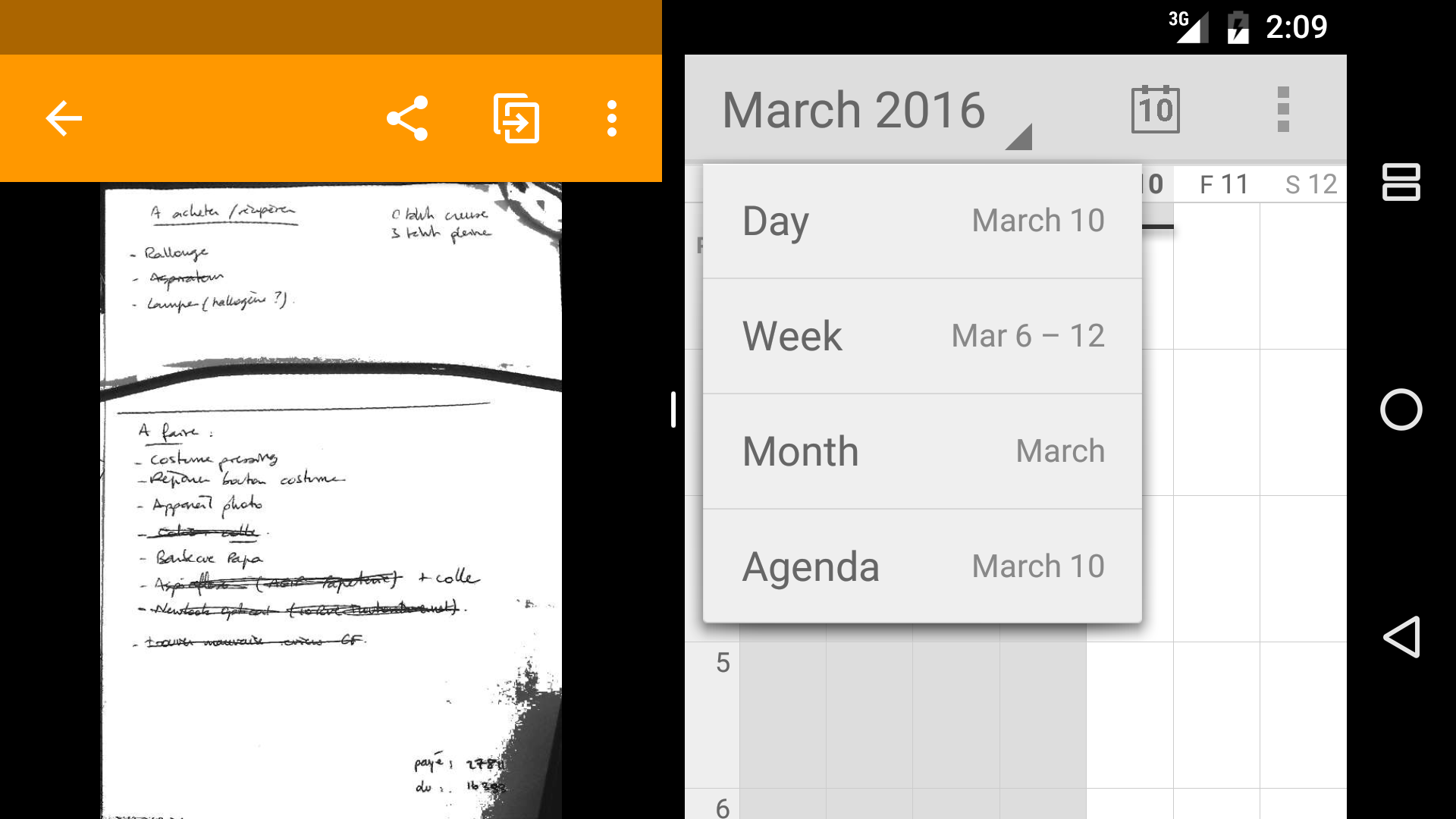 The feature is even more flexible than on iOS, since it's available not only for tablets, but also for mobile devices. In that case, the separation will be either horizontal (portrait) or vertical (landscape).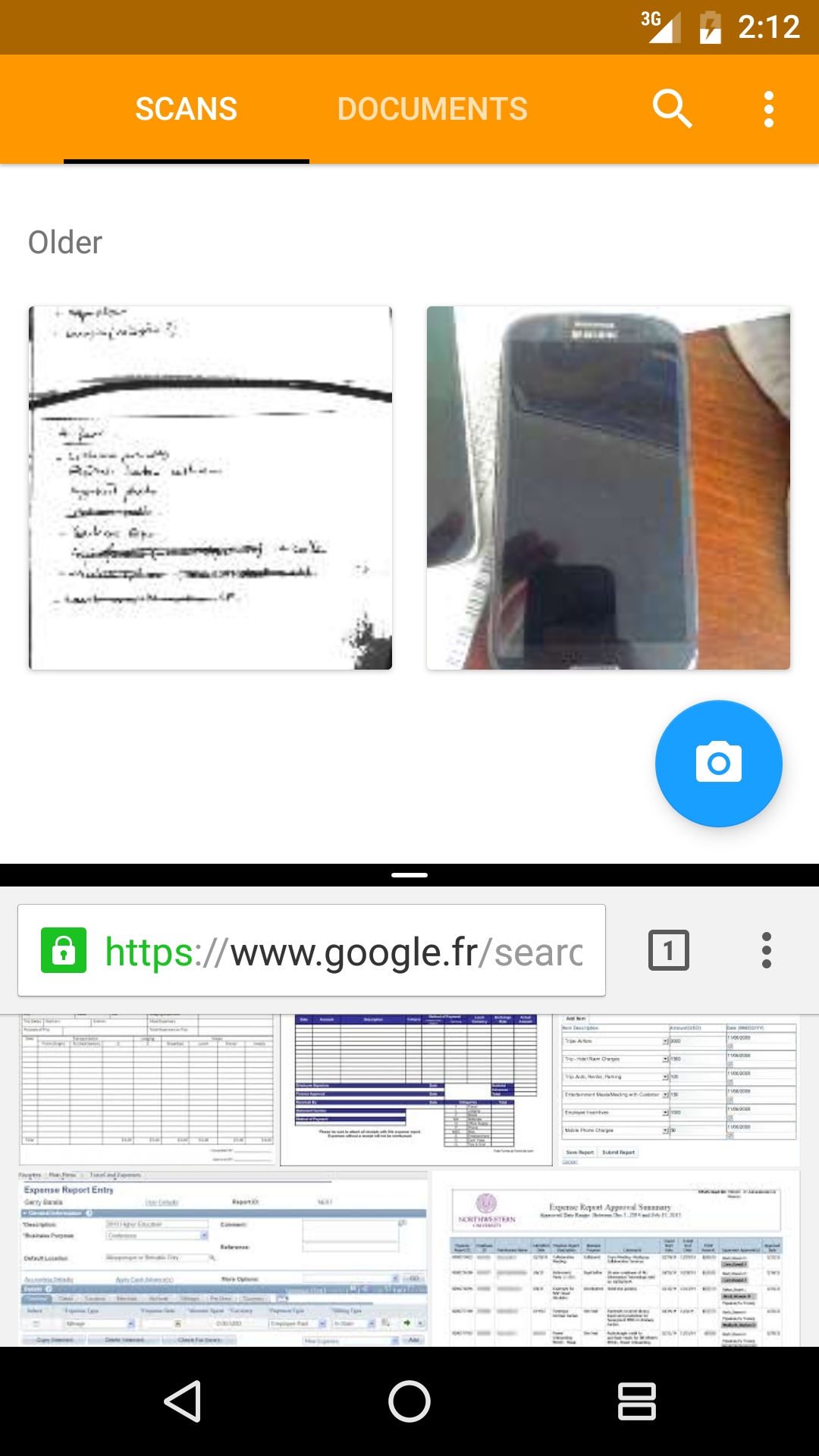 Drag and Drop
Another feature that is allowed by the addition of Multi-Window to Android is cross-app drag and drop. We haven't tested this one yet, but it looks promising: Android N users will be able to drag items between two apps sharing the screen, providing that both apps support it.
We think there are numerous situations where this will increase your productivity a lot. Here are a few examples:
Start to write an email, realize that you need to attach a scan. Just open Genius Scan, scan your document, and drag and drop it to your email client.
In a browser, open the contract that somebody gave you the link to, and drag and drop it to a specific document in Genius Scan.

We can't wait for Android N to be released so you can also use these features. In the meantime, we have great plans for Genius Scan both on iOS and Android in the coming months. Don't hesitate to ping us on Twitter (@thegrizzlylabs) if you have any suggestion. Happy scanning!
---
Recent posts
Tired of carrying around a bulky wallet stuffed with cards and receipts? You should be, as according to research performed by Stuart McGill, wallets can be a...

Summer is just around the corner, and whether you're planning a vacation or a business trip, managing physical documents can be challenging. From passports t...
Scanning apps are useful for digitizing, organizing, and preserving important documents. But not all documents are identical, and not everyone uses Genius Sc...

Although the use of fax machines has decreased with the rise of digital communication technologies, faxes remain a popular method of transmitting sensitive i...