Scan Multi-Page Documents on Android
The new '+' button
Several major changes in version 2.0 of Genius Scan for Android have made it easier to scan multi-page documents. The most important is the introduction of a '+' button which indicates that the next scan will be saved in the current document.

In short, use the Camera button to start a new document, and the '+' button to add pages to the current document.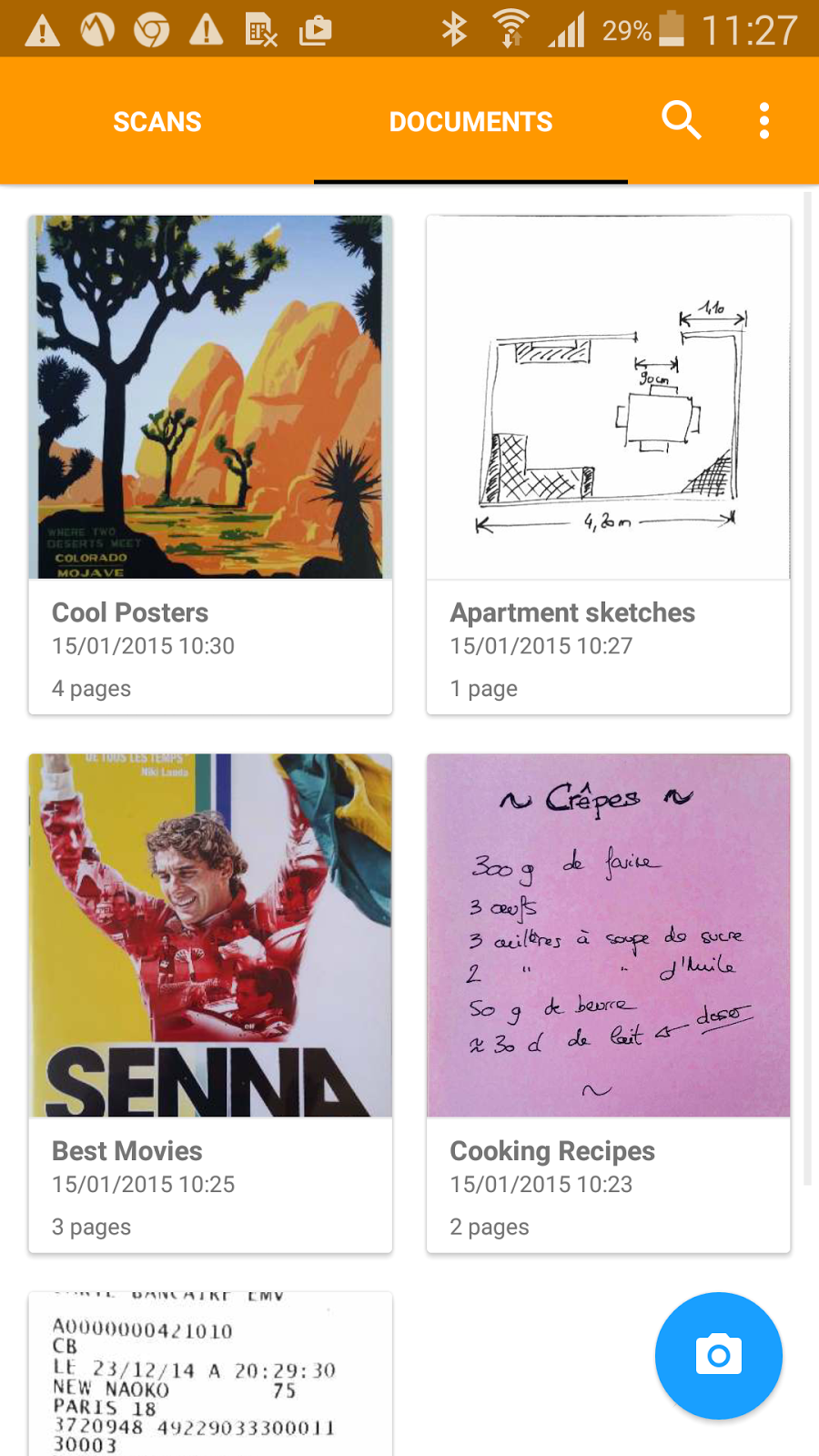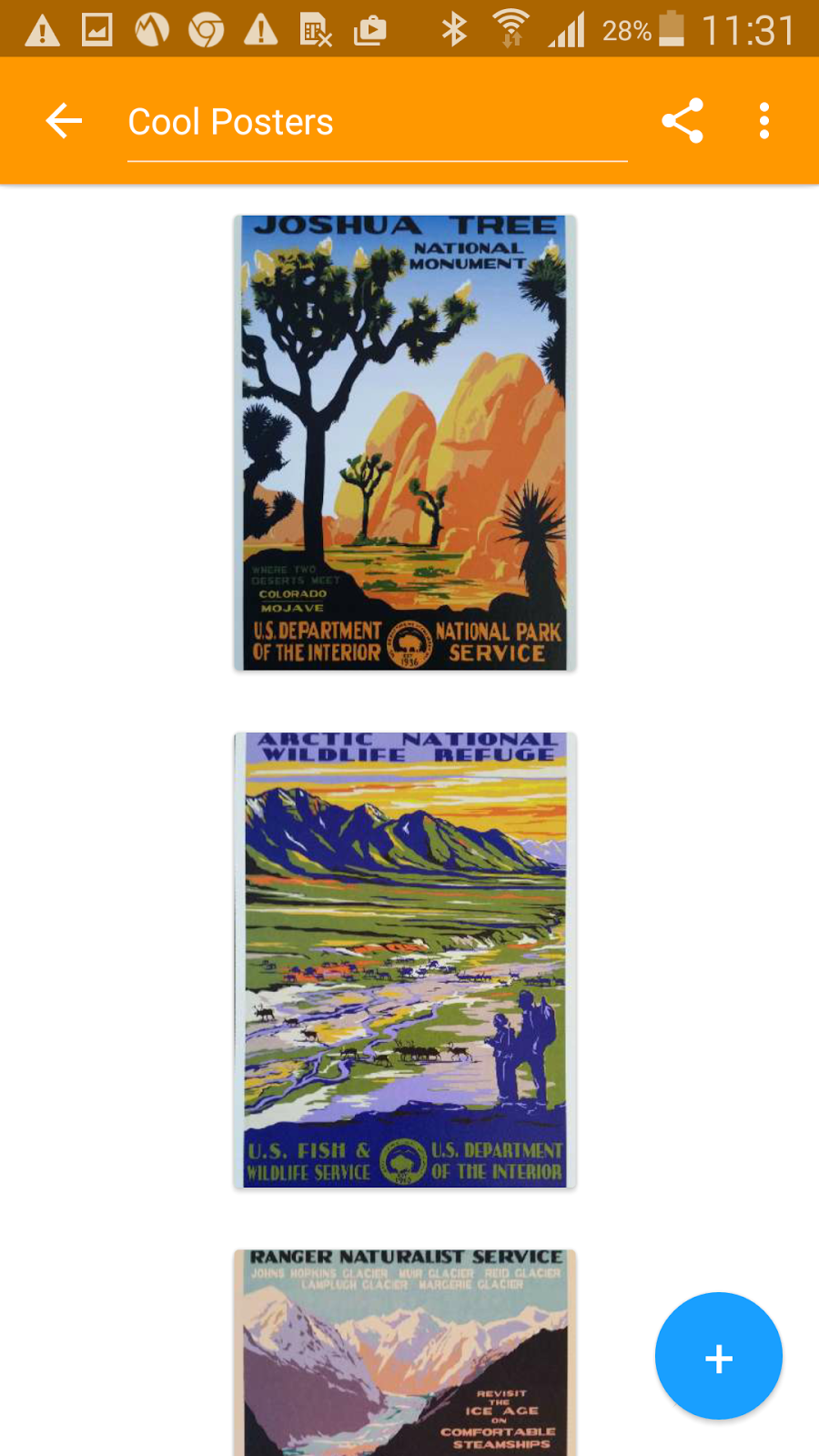 Creating a Multi-page PDF Document
To scan the first page of your document, tap the Camera button as you're used to and follow the scanning process. When you're done, save this page to a new document using the Save button.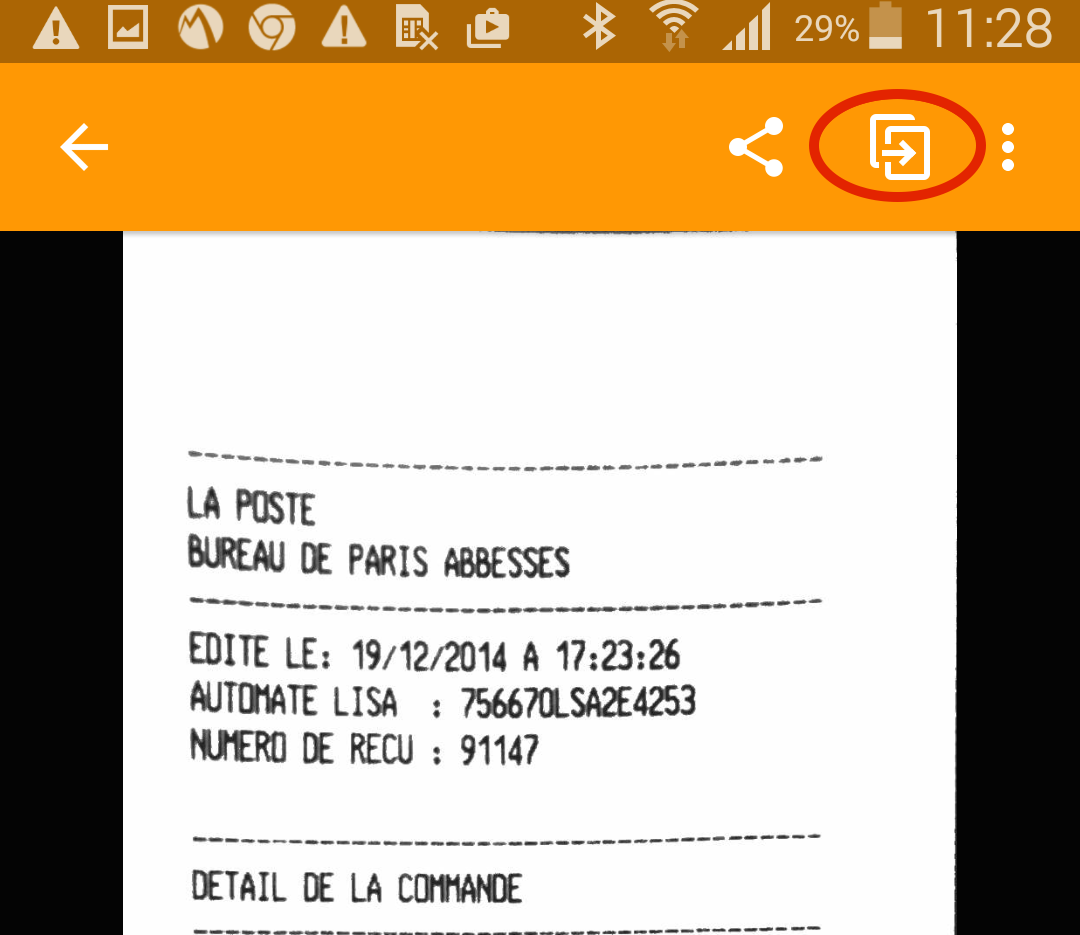 Edit the name of your document (or keep this for later if you're in a hurry) and tap the '+' button to add a page to this document. Keep tapping the '+' button to add more pages to the current document.

Once you are done, you have a multi-page PDF document at hand, ready to export.

Remember: all these features are available in the free version of Genius Scan. Happy scanning!






---
Recent posts
Genius Scan lets you scan documents with your smartphone and archive them as PDF. Part of archiving them means naming your documents to be able to refer to t...

This new version is major redesign of Genius Scan, to make it even more beautiful and clearer so as to better highlight your documents and help you capture a...
Better safe than sorry

Genius Scan is a pocket scanner for iPhone, Android. Its purpose is simple: to help you quickly digitize documents, store them as PDFs and share them with co...