Genius Scan 3.7 for iOS with Multi-Selection
Genius Scan is regarded as the fastest way to scan, organize and export your documents wherever you are.

Over the past few weeks we've been busy building two new features: the first one is the multi-selection which lets you apply actions to several documents or pages at the same time. Next is what we named "Smart document names" which allows you to name the documents the way you want. Last but not least, exporting a business card to Microsoft OneNote will now extract the contact information.


Multi-selection
The multi-selection renders possible:


These features won't get in your way if you are not using them, though activating the multi-selection is particularly easy: tap Edit in the top right corner of the screen and the toolbar will update with all the multi-selection options.

We know that this feature will save you a lot of time!



Smart Document Names
In previous version of Genius Scan, documents have always been named using the current date (2015-02-21 19:55). This pattern is very convenient because it lets you sort your documents by date. However, different users have different needs and that's why we are introducing the smart document names.

You can now define rich patterns for your document names. You build a document name by adding different items to the pattern. Dates, times, custom text and even your current location can be used to name documents.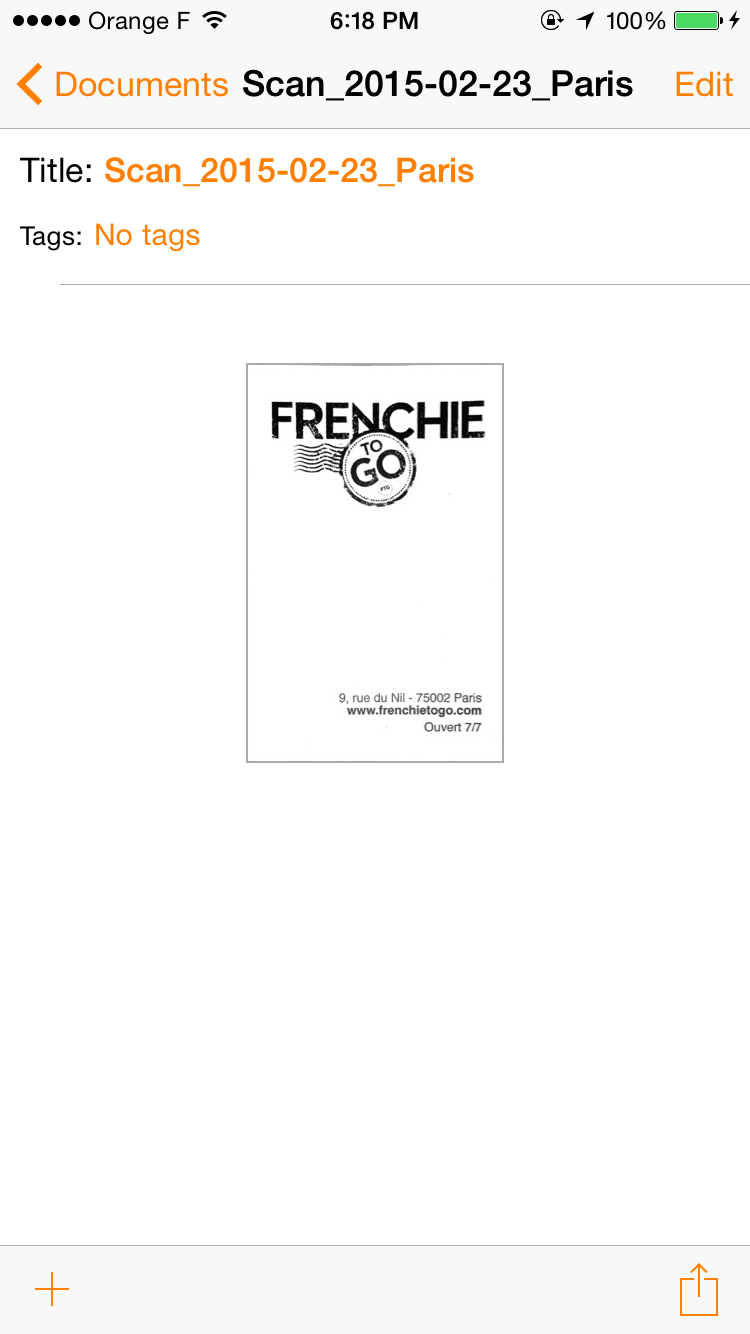 Documents can be named using the date,
time or even the current location.

Smart document names can be turned on in the settings. They are available in Genius Scan+.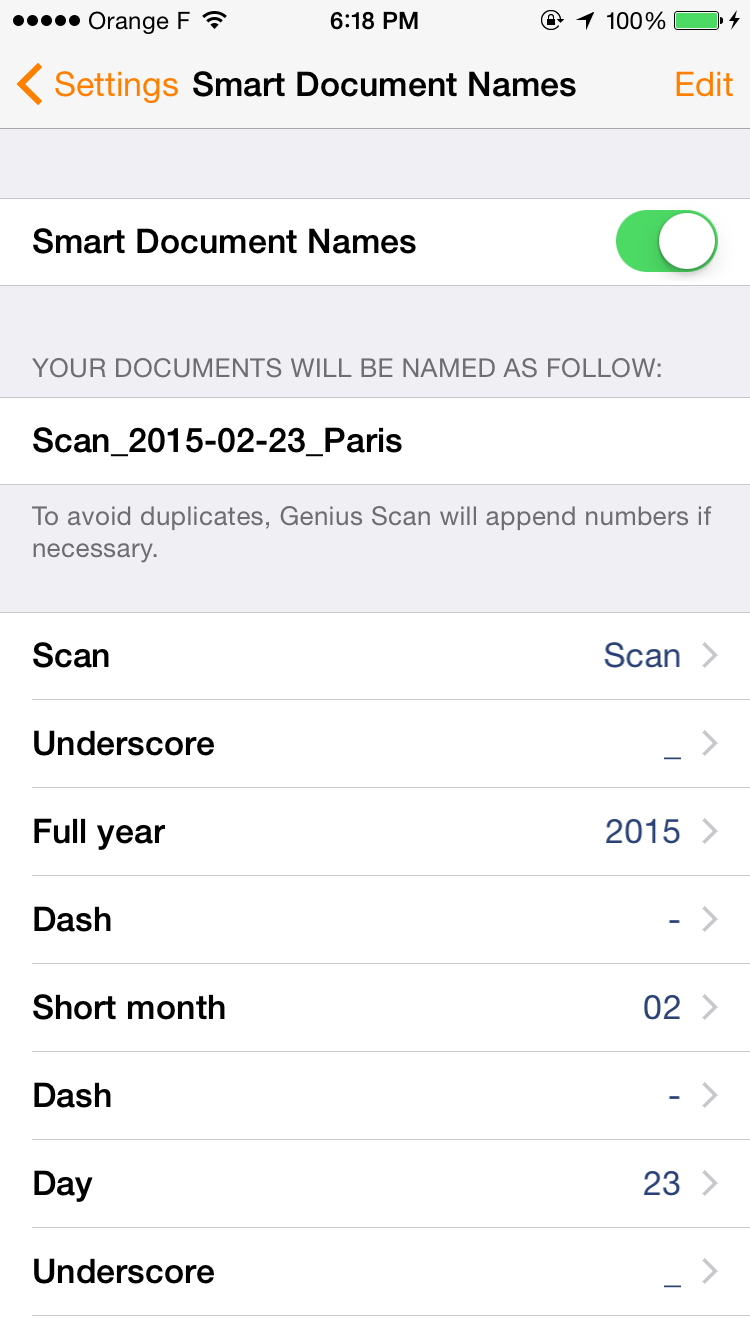 Smart document names are available in the settings
Auto-Extraction of Business Cards with OneNote
Last but not least, we have a cool bonus feature. If you are exporting business cards to Microsoft OneNote, the different fields (name, address, phone, email …) will be extracted and a contact will be attached to your note.

Let us know what you think on Twitter @thegrizzlylabs.




---