Genius Scan 1.2 for Android
The grizzly is excited to announce a new version of Genius Scan for Android.

The main new feature is the improved export dialog. When you export, you will have at hand the different options: how to export, name of your export, which format to choose and last but not least, the file size.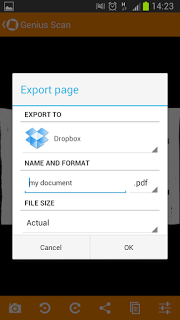 We also improved the settings (available via the menu button). You can now specify the default enhancement that must be applied to the scans and the quality of the images created by Genius Scan (the higher the quality, the more space it takes and the slower it will export on a 3G network). It also shows you the amount of storage used by Genius Scan.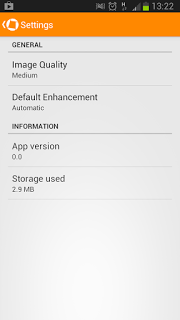 We also improved the help section and fixed tons of minor bugs. Enjoy and let us know how you like it!
---
Recent posts
Tired of carrying around a bulky wallet stuffed with cards and receipts? You should be, as according to research performed by Stuart McGill, wallets can be a...

Summer is just around the corner, and whether you're planning a vacation or a business trip, managing physical documents can be challenging. From passports t...
Scanning apps are useful for digitizing, organizing, and preserving important documents. But not all documents are identical, and not everyone uses Genius Sc...

Although the use of fax machines has decreased with the rise of digital communication technologies, faxes remain a popular method of transmitting sensitive i...