Genius Scan 1.2 for Android
The grizzly is excited to announce a new version of Genius Scan for Android.

The main new feature is the improved export dialog. When you export, you will have at hand the different options: how to export, name of your export, which format to choose and last but not least, the file size.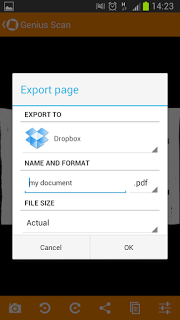 We also improved the settings (available via the menu button). You can now specify the default enhancement that must be applied to the scans and the quality of the images created by Genius Scan (the higher the quality, the more space it takes and the slower it will export on a 3G network). It also shows you the amount of storage used by Genius Scan.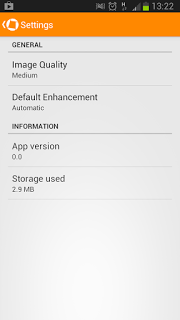 We also improved the help section and fixed tons of minor bugs. Enjoy and let us know how you like it!
---
Recent posts
We have officially joined the 1% for the Planet movement.

Genius Scan has always supported the major world languages, but we decide to take a step further: Genius Scan 5.2.1 localizes the interface for nine addition...
With Genius Scan 5.2, we wanted to make the scanning experience even better. We focused on the feature that was most requested by our users: text recognition...

"But… now that you've created Genius Scan, what are you working on?", friends keep asking us. Well, Genius Scan is never done. We have been working on it for...