Genius Scan for Android Now Available on Tablets!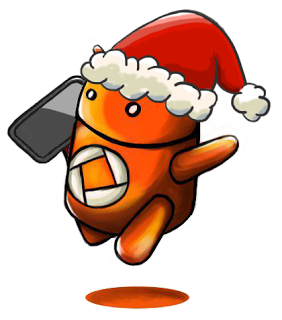 This is our Christmas present to Android users! We are excited to announce that the latest version of Genius Scan now supports Android tablets.
In the previous version, we already added support for both landscape and portrait device orientation. The layout has now been adapted for large screens. It's now possible to see the document list and the content of a document on the same screen and Genius Scan now arranges your scans in a beautiful grid layout to optimize space and give you quicker access to the scans you want.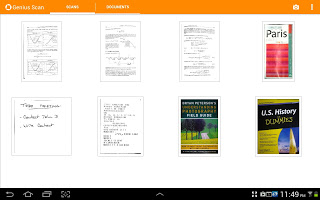 Your scan list in Genius Scan for tablet.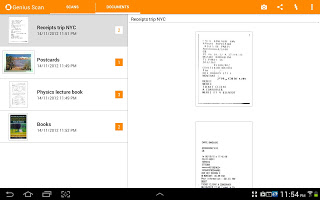 Your documents.
We hope you will enjoy it and keep scanning like crazy! You can always send us feedback at android.support@thegrizzlylabs.com. Now we are back to work for more cool stuff in the coming weeks :)
---
Recent posts
More and more entrepreneurs are looking for meaning when they create their businesses.May that be in what they make or what they plan on doing with the money...

Today, we're sharing Kay Sluterbeck's testimony. Artists all abroad, if you want to learn some useful tips and tricks, this one is for you.
Genius Scan isn't just merely a scanning app that allows you to export your scanned documents by hand. You can save yourself some valuable time by setting up...

Genius Scan is like a document scanner in your pocket. As you're back to school, whether in person or remotely, drop Genius Scan in your schoolbag to make yo...