Scan documents with Genius Scan and read them on your iPad
Although there are rumors that future iPad generations could offer cameras, the current one has no such capability. However, if you are an iPad owner, chances are that you also have an iPhone. And it turns out it's very easy to scan documents with an iPhone and access them on your iPad.

You just have to use the Wifi sharing feature as describe in this previous post.

1. Instead of accessing the web address on your computer, open it in Safari on your iPad.

2. From there, click on a PDF document and voilà, you can read the document on your iPad.

But there is more! By taping open in iBooks, you save this precious document in your iBook library and make sure you can read it later.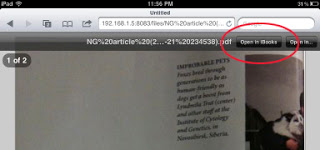 The document is then permanently saved in your iBooks library: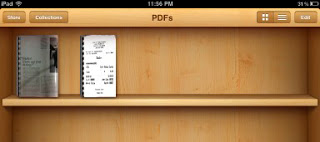 And you can read it on a large screen!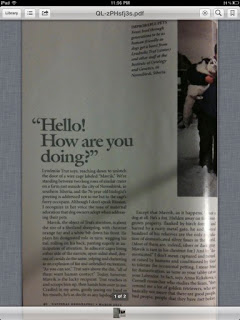 ---
Recent posts
More and more entrepreneurs are looking for meaning when they create their businesses.May that be in what they make or what they plan on doing with the money...

Today, we're sharing Kay Sluterbeck's testimony. Artists all abroad, if you want to learn some useful tips and tricks, this one is for you.
Genius Scan isn't just merely a scanning app that allows you to export your scanned documents by hand. You can save yourself some valuable time by setting up...

Genius Scan is like a document scanner in your pocket. As you're back to school, whether in person or remotely, drop Genius Scan in your schoolbag to make yo...