How to share files over wifi with Genius Scan
Lots of people ask us how to share files over Wifi with the iPhone and Genius Scan. This is a feature available in both Genius Scan (free) and Genius Scan+ and it's highly convenient in order to quickly export large files from your iPhone to your computer.





1. Click on the "gear" icon

at the top-left corner of the main screen.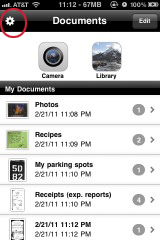 2.
In the "Access your documents" section,
tap the switch
to turn Wifi Sharing on.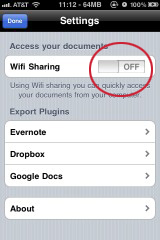 3.
The Wifi Sharing should start immediately and display an HTTP address below the switch.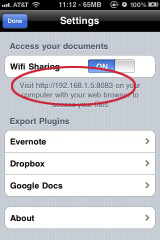 4. Go to your computer and enter this web address to access the Wifi Sharing.
5. Click on any document to download the PDF file.
Be careful when you use a public Wifi as anyone could access your documents while the server is turned on.
---
Recent posts
Tired of carrying around a bulky wallet stuffed with cards and receipts? You should be, as according to research performed by Stuart McGill, wallets can be a...

Summer is just around the corner, and whether you're planning a vacation or a business trip, managing physical documents can be challenging. From passports t...
Scanning apps are useful for digitizing, organizing, and preserving important documents. But not all documents are identical, and not everyone uses Genius Sc...

Although the use of fax machines has decreased with the rise of digital communication technologies, faxes remain a popular method of transmitting sensitive i...