How to share files over wifi with Genius Scan
Lots of people ask us how to share files over Wifi with the iPhone and Genius Scan. This is a feature available in both Genius Scan (free) and Genius Scan+ and it's highly convenient in order to quickly export large files from your iPhone to your computer.





1. Click on the "gear" icon

at the top-left corner of the main screen.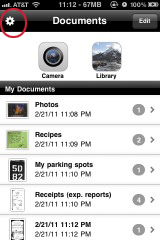 2.
In the "Access your documents" section,
tap the switch
to turn Wifi Sharing on.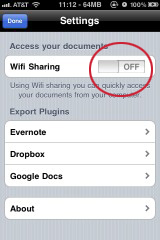 3.
The Wifi Sharing should start immediately and display an HTTP address below the switch.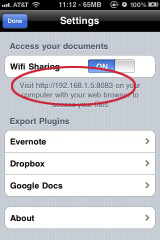 4. Go to your computer and enter this web address to access the Wifi Sharing.
5. Click on any document to download the PDF file.
Be careful when you use a public Wifi as anyone could access your documents while the server is turned on.
---
Recent posts
In February, we had the pleasure of welcoming a ninth-grade (14 year-old) intern at our company in Paris. In France, this is a time when young students are g...

Genius Scan's Text Recognition feature is built on Optical Character Recognition (OCR) and can help you save time.When your phone's camera takes a photo, the...
As part of our 1% for the Planet involvement, we support several Non-Governmental Organizations (NGO) that fight for the environment and try to help them rai...

Genius Scan is great for scanning tons of documents, but the curse of our mobile devices is to lack storage space. When device manufacturers make additional ...