How to share files over wifi with Genius Scan
Lots of people ask us how to share files over Wifi with the iPhone and Genius Scan. This is a feature available in both Genius Scan (free) and Genius Scan+ and it's highly convenient in order to quickly export large files from your iPhone to your computer.





1. Click on the "gear" icon

at the top-left corner of the main screen.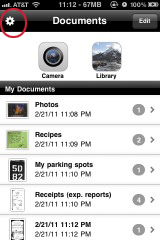 2.
In the "Access your documents" section,
tap the switch
to turn Wifi Sharing on.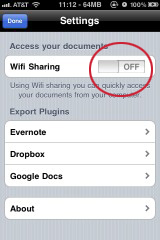 3.
The Wifi Sharing should start immediately and display an HTTP address below the switch.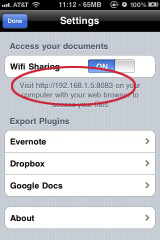 4. Go to your computer and enter this web address to access the Wifi Sharing.
5. Click on any document to download the PDF file.
Be careful when you use a public Wifi as anyone could access your documents while the server is turned on.
---
Recent posts
Genius Scan is like a document scanner in your pocket. As you're back to school, whether in person or remotely, drop Genius Scan in your schoolbag to make yo...

According to the New York Times, teaching during the pandemic is a challenge that many teachers never faced. The newspaper presents Sarah Gross, a high schoo...
2020 was the tenth anniversary of Genius Scan's creation. We had planned to throw a party, but the pandemic decided otherwise. Luckily, we've been able to fo...

The Holiday Season is a time of gathering. This year makes it difficult or unreasonable for families to reunite, so you might not have the opportunity to all...