Genius "Cloud" Scan 2.0 is out!
Today, we are releasing Genius Scan 2.0. While staying as easy to use as the original Genius Scan, Genius Scan 2.0 offers a beautiful new interface and new features.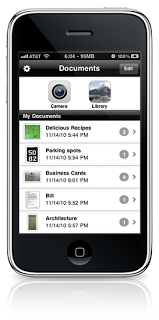 Genius Scan is all about speed and getting your scanning done quickly. That's why we improved the performance of the image processing algorithm. We also refreshed the interface in order to make the features easier to discover.

Lots of users complained about the large file size for the PDF files, so we worked hard on drastically reducing the file sizes while not compromising too much with the quality of the document.

And Genius Scan 2.0 is all about sharing and storing documents: in addition to emailing documents, it allows you now to export your documents to other application, to share your documents over Wifi (great to transfer large documents to your computer). And there is more: upgrading to Genius Scan+ will allow you to export them to the cloud using Dropbox, Evernote or Google Docs.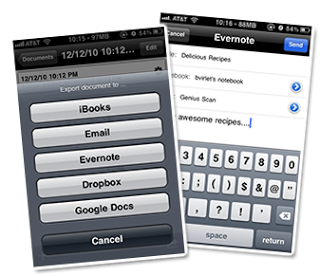 Genius Scan 2.0 cloud storage features Dropbox,
Evernote and Google Docs.
---
Recent posts
More and more entrepreneurs are looking for meaning when they create their businesses.May that be in what they make or what they plan on doing with the money...

Today, we're sharing Kay Sluterbeck's testimony. Artists all abroad, if you want to learn some useful tips and tricks, this one is for you.
Genius Scan isn't just merely a scanning app that allows you to export your scanned documents by hand. You can save yourself some valuable time by setting up...

Genius Scan is like a document scanner in your pocket. As you're back to school, whether in person or remotely, drop Genius Scan in your schoolbag to make yo...