Genius "Cloud" Scan 2.0 is out!
Today, we are releasing Genius Scan 2.0. While staying as easy to use as the original Genius Scan, Genius Scan 2.0 offers a beautiful new interface and new features.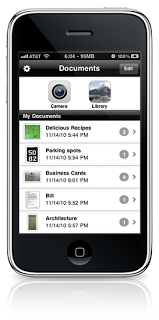 Genius Scan is all about speed and getting your scanning done quickly. That's why we improved the performance of the image processing algorithm. We also refreshed the interface in order to make the features easier to discover.

Lots of users complained about the large file size for the PDF files, so we worked hard on drastically reducing the file sizes while not compromising too much with the quality of the document.

And Genius Scan 2.0 is all about sharing and storing documents: in addition to emailing documents, it allows you now to export your documents to other application, to share your documents over Wifi (great to transfer large documents to your computer). And there is more: upgrading to Genius Scan+ will allow you to export them to the cloud using Dropbox, Evernote or Google Docs.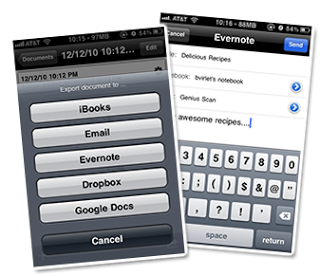 Genius Scan 2.0 cloud storage features Dropbox,
Evernote and Google Docs.
---
Recent posts
Tired of carrying around a bulky wallet stuffed with cards and receipts? You should be, as according to research performed by Stuart McGill, wallets can be a...

Summer is just around the corner, and whether you're planning a vacation or a business trip, managing physical documents can be challenging. From passports t...
Scanning apps are useful for digitizing, organizing, and preserving important documents. But not all documents are identical, and not everyone uses Genius Sc...

Although the use of fax machines has decreased with the rise of digital communication technologies, faxes remain a popular method of transmitting sensitive i...