We are proud to release Genius Scan today, a free iPhone app.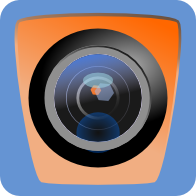 Genius Scan turns your iPhone into a pocket scanner. Fast and streamlined, this iPhone application enables you to quickly scan documents on-the-go, send the scans by email or whole documents as PDF. Unlike other scanner applications, Genius Scan is lightning fast and user input is kept to its minimum.

Genius Scan features smart page detection, perspective correction and image post-processing.

Key features:
- Page frame detection
- Perspective correction
- Scan post-processing
- Send scans as JPG
- Send multiple scans as PDF
- Documents are processed on the phone, not sent to a third-party server

Here are what you might want to use Genius Scan for:
- At the university, to take whiteboards in picture
- On the road, to archive receipts
- To make a copy when you have no photocopier available
- To archive handwritten notes or share them with colleagues
- Save the perfect recipe after cooking

Genius Scan is available for download on the App Store.



---
Recent posts
More and more entrepreneurs are looking for meaning when they create their businesses.May that be in what they make or what they plan on doing with the money...

Today, we're sharing Kay Sluterbeck's testimony. Artists all abroad, if you want to learn some useful tips and tricks, this one is for you.
Genius Scan isn't just merely a scanning app that allows you to export your scanned documents by hand. You can save yourself some valuable time by setting up...

Genius Scan is like a document scanner in your pocket. As you're back to school, whether in person or remotely, drop Genius Scan in your schoolbag to make yo...