We are proud to release Genius Scan today, a free iPhone app.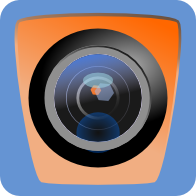 Genius Scan turns your iPhone into a pocket scanner. Fast and streamlined, this iPhone application enables you to quickly scan documents on-the-go, send the scans by email or whole documents as PDF. Unlike other scanner applications, Genius Scan is lightning fast and user input is kept to its minimum.

Genius Scan features smart page detection, perspective correction and image post-processing.

Key features:
- Page frame detection
- Perspective correction
- Scan post-processing
- Send scans as JPG
- Send multiple scans as PDF
- Documents are processed on the phone, not sent to a third-party server

Here are what you might want to use Genius Scan for:
- At the university, to take whiteboards in picture
- On the road, to archive receipts
- To make a copy when you have no photocopier available
- To archive handwritten notes or share them with colleagues
- Save the perfect recipe after cooking

Genius Scan is available for download on the App Store.



---
Recent posts
Tired of carrying around a bulky wallet stuffed with cards and receipts? You should be, as according to research performed by Stuart McGill, wallets can be a...

Summer is just around the corner, and whether you're planning a vacation or a business trip, managing physical documents can be challenging. From passports t...
Scanning apps are useful for digitizing, organizing, and preserving important documents. But not all documents are identical, and not everyone uses Genius Sc...

Although the use of fax machines has decreased with the rise of digital communication technologies, faxes remain a popular method of transmitting sensitive i...