Background uploads
Too many times in other apps, you will see that uploading a file freezes the user interface until completion. In Genius Scan, you start the upload and stop worrying about it: You can keep scanning other documents, queue other uploads or just leave Genius Scan.
Since uploads happen in the background, Genius Scan will display a push notification to alert you of the success of your operations. This is why Genius Scan requests the permission to send you notifications. More importantly, if any error prevents your exports from completing, you will also be notified, making sure you know whether your important documents have reached destination or not.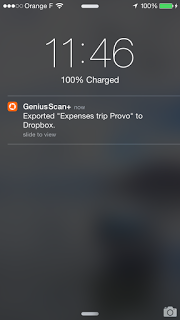 Auto-upload
Genius Scan provides an Auto Upload feature This feature ensures that any document you create in Genius Scan — or that you later modify — will be uploaded automatically to the destination you choose. You can actually setup Auto Upload to export to multiple destinations at the same time. For instance, you could upload all your documents automatically to Box and Dropbox.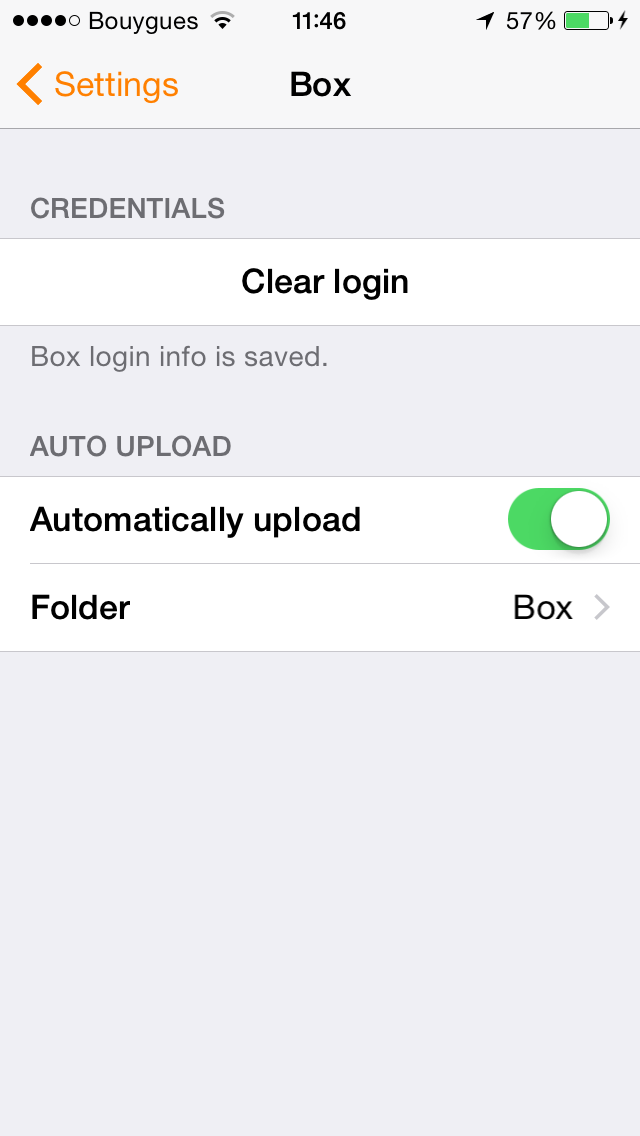 Details that make everything
You might not notice these but they contributes to a great experience: Genius Scan takes care of a few details when exporting:
Genius Scan remembers the folder you previously used. If you always upload your scans to Microsoft OneDrive under the /Business/Receipts folder, this will be the default destination for your subsequent exports.
Genius Scan knows which export destination are your favorite, keeping them at the top of the list for direct access.